Native American and Alaska Native Heritage Month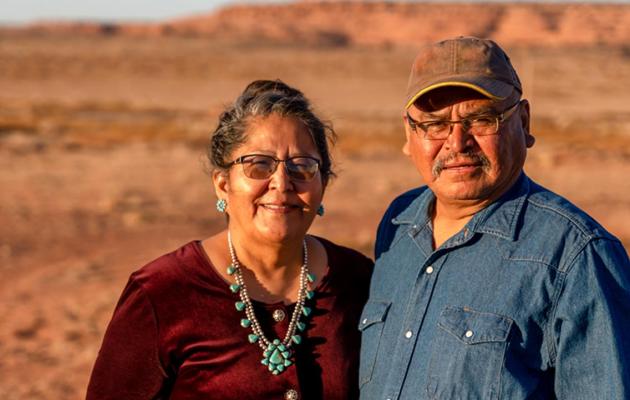 Welcome to Native American and Alaska Native Heritage Month. This month, in addition to celebrating Native Americans we offer information that will showcase why it is so important to refresh our memories about a very dark chapter of American History. The only way we can ensure it never happens again is to study and understand.
In the beginning of the 1830s, approximately 125,000 Native Americans lived in what is now Georgia, Tennessee, Alabama, North Carolina and Florida. By the end of 1830 nearly none remained. Why did so many Native Americans leave their ancestral lands? Simply put, the federal government working on behalf of the white settlers who wanted the land to grow cotton, forced the Native Americans to walk hundreds of miles to the specifically designated "Indian territory" across the Mississippi River. This difficult and oftentimes deadly journey was known as the Trail of Tears. While this is not the only atrocity visited upon Native Americans, it is the most stunning.
To the white settlers, this was their land. To the Native Americans this concept was foreign.  They believed that no one really "owns" the land. It is there for you to nurture. Although the U.S. Supreme court ruled in favor of the Native Americans, this did not stop the then President, Andrew Jackson, from forcing the relocation of the 5 main Native American tribes living in the Southeast area, the:  Cherokee, Creek, Chickasaw, Choctaw and Seminole. While the tribes received nominal reimbursement for the land, the federal government was ill prepared to relocate the tribes safely. Many thousands died. We encourage you to read more about this chapter of American History.
WPCCU celebrates the following Native Americans and their contributions. There are many others.
Sacagawea
Most remember her name as being featured on a dollar coin, covered in brass, the Sacagawea coin (aka the "golden dollar") was issued in 2000 by the U.S. Mint. The daughter of a Shoshone chief, was captured by an enemy tribe and sold to a French Canadian trapper who made her his wife around age 12. In November 1804, Sacagawea was a Shoshone interpreter best known for being the only woman on the Lewis and Clark Expedition into the American West. After leaving the expedition, she died at Fort Manuel in what is now Kenel, South Dakota, circa 1812. Over the years, tributes to Sacagawea and her contribution to the Corps of Discovery have come in many forms, such as statues and place-names. Sacagawea's name means "boat puller" or "bird woman" (if spelled as Sakakawea).
Susan La Flesche Picotte
A member of the Omaha tribe, she grew up on the Omaha Reservation in northeast Nebraska, where she once watched a native woman die because the local white doctor refused to give her care. Since that memory was what inspired her to become a physician, she eventually returned to Nebraska, where she established a private practice serving both Native American and white patients. She was the first Native American woman to receive a medical degree in the United States, graduating from the Woman's Medical College of Pennsylvania in 1889. Two years before her death from cancer, she achieved her life's dream when she opened her own hospital on the Omaha Reservation—the first hospital built on Native American land without government assistance. Today, the Dr. Susan La Flesche Picotte Memorial Hospital in Walthill, Nebraska, is home to a museum honoring her legacy.
Mildred Loving
Mildred Loving, was of African American and Native American descent, specifically from the Cherokee and Rappahannock tribes. She became a reluctant activist in the civil rights movement of the 1960s when she and her white husband, Richard Loving, successfully challenged Virginia's ban on interracial marriage. In marrying, the couple violated Virginia's Racial Integrity Act. Following the case Loving v. Virginia, the Supreme Court struck down the Virginia law in 1967, also ending the remaining ban on interracial marriages in other states. The Lovings then lived as a legal, married couple in Virginia until Richard's death in 1975.
James McDonald
He was the country's first Native American lawyer. Born and raised in Mississippi, he decided to study law when politicians – led by President Andrew Jackson – began organizing efforts to remove Native American tribes from their lands in the South and relocate them in the West. He became a lawyer and subsequently represented the Choctaw tribe in negotiations with politicians, to whom he argued one of the earliest legal cases for Native American rights. McDonald's efforts were the foundation of a fight for indigenous rights that still continues today.
Audra Simpson
Audra Simpson, a member of the Mohawk tribe, is a scholar and professor at Columbia University. While there are still not enough Native people teaching at all levels in the U.S., more are breaking through the barriers. Audra Simpson, one of the most distinguished examples of a Native teacher is a Mohawk anthropologist from the Kahnawàke community in Quebec. Her focus is on the politics of recognition. Specifically the Kahnawàke Mohawk struggles to keep their legal and cultural rights. Her book, Mohawk Interrupts, is celebrated by Indigenous studies scholars as a critical addition to education on tribal community and national identity. As an anthropologist, a career in a field that is notorious for exploiting and thinking of Natives only in the past tense, and only from the point of view that Natives do not "deserve" the opportunities that they have earned, Simpson pushes against these notions by centering on the actual values and traditions of the Natives. For example, every Mohawk is taught that you listen and think very carefully before you speak.
Chrystos
Chrystos is a member of the Menominee tribe of Wisconsin. She is an award winning, two-spirit poet (a term Native people have been using for centuries to describe those who identify as neither male nor female) and an activist. She is an acclaimed author of several collections of poetry exploring issues of colonialism, genocide, and violence against Native people, street life, and more. Two-spirit poetry often include clichés, plays on words, and rhymes as a refusal to separate spoken word and oral tradition from poetry.
Sarah Deer
Sarah Deer, a member of the Muscogee Creek tribe of Oklahoma, is a lawyer, professor at the University of Kansas, and advocate who has worked for victim's rights and sexual violence prevention for decades. Ending violence against women is her life's goal. She was an instrumental activist in the 2013 reauthorization of the Violence Against Women's Act, which expanded tribal jurisdiction to prosecute non-Native perpetrators of domestic and sexual violence. She also has co-authored four textbooks on tribal law. Deer's own award winning book, "The Beginning and End of Rape", provides a historical overview of what contributes to the high rates of sexual violence against Native Americans today. Her work to end violence against Native women has received national recognition from the American Bar
Association and the Department of Justice.
Ben Nighthorse Campbell
He was elected to serve Colorado in the US Senate in 1992. He was the first Native American to serve in the Senate in more than 60 years and only the eighth Native American ever elected to Congress, at all. He is a member of the Northern Cheyenne tribe. He was a Korean War veteran, an Olympic judo wrestler, and renowned jewelry artist. When he retired from the Senate, his major achievements included passing legislation to secure Native American water rights, protect wilderness areas, and create Colorado's Sand Creek Massacre National Historic Site.
Wilma Mankiller
Women's rights activist who was the first woman elected to be chief of the Cherokee Nation. The name Mankiller derives from the high military rank achieved by a Cherokee ancestor. She grew up on Mankiller Flats, the farm granted to her grandfather as part of a government settlement after the forced relocation of his tribe. She was known for advancing education, job training, housing and health care for her people. She also doubled annual Cherokee Nation tribal revenue, and tripled tribal enrollment. President Bill Clinton awarded Mankiller the nation's highest civilian honor, the Medal of Freedom, in 1998.
Elizabeth Peratrovich
Elizabeth, a member of the Tlingit Nation was born in Petersburg, Alaska on July 4, 1911. She grew up poor and throughout her young life she experienced discrimination by the territory's white residents as reflected in the common signs of that era:  "No Natives Allowed", or just as common, "No Dogs, No Natives Allowed," and finally, "We cater to white trade only." Natives were restricted in where they lived, which hospitals would take them, and which restaurants they could enter. Elizabeth, though, was lucky. She was "allowed" to go to an integrated high school. In 1933 she met and married Roy Peratrovich, also a Tlingit. 
Elizabeth started her fight for racial equality in 1941, when along with her husband she wrote a letter to Governor Gruening of Alaska about discrimination citing the example of the "No Natives Allowed" sign at the Douglas Inn. They postulated that since Natives were being asked to serve in the Army and lay down their lives for this country, they should be allowed to sleep at the Inn. It took till 1945, but she was successful in getting the first anti-discrimination bill passed in the country. Forty-four years after the Governor signed the law, February 16 was established as "The Annual Elizabeth Peratrovich Day," the Alaskans pause to remember her and her fight for racial equality.