'Tis the season to eat sweets!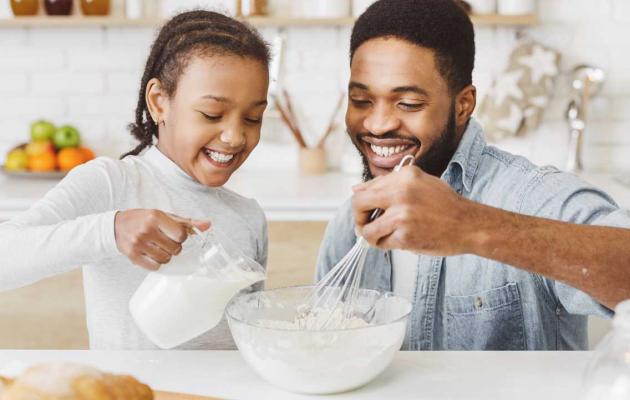 We're sharing some recipe favorites that are sure to be a hit for your loved ones and holiday guests. Or simply whip these recipes up and settle in with some sweets by the fire.
Of course, we recommend healthier choices and to eat sweets in moderation. But it's the holidays so indulge!
Try these recipes and drop a comment to let us know how they turned out. Share a recipe favorite of your own in the comments.
Eggnog Bundt Cake
Spread 2 Tbsp. Margarine evenly into a Bundt pan. Sprinkle ½ cup sliced almonds into a pan and press into sides and bottom. In a large mixing bowl, blend together all at once.
1 super moist Betty Crocker yellow cake mix
⅛ tsp nutmeg
2 eggs
1 ½ cups eggnog
¼ cup melted margarine
¼ tsp rum extract or 2 Tbsp rum
Beat 4 minutes at medium speed. Pour into a Pam sprayed Bundt pan. Bake on the top rack of the oven at 325 degrees for 45 minutes. Cool for 10 minutes, then invert onto a platter. Sprinkle with powdered sugar when cool.
A great holiday dessert!
Holiday Nuts
2 cups unsalted mixed nuts (no peanuts)
1 cup unsalted cashews
1 cup unsalted pecans
Roast nuts in a roasting pan at 250 degrees for 30 minutes. Let nuts cool in a separate bowl.
2 egg whites
1 cup granulated sugar
½ cup butter (1 stick)
½ tsp salt
Beat egg whites, adding sugar and salt gradually, until stiff peaks form. Place 1 stick (½ cup) butter in a roasting pan and melt in the oven. Mix egg white mixture and nuts and then place in a roasting pan after butter has melted. Do not stir at this time, but spread nuts out with a spatula. Bake at 250 degrees for one hour, stirring every 15 minutes. Remove from the oven, and let cool. Place in an airtight container to keep fresh until ready to eat!
Place in a candy jar or dish for guests during the holidays!