Make the Most Out of a Home Equity Line of Credit
The do's and don'ts when accessing home equity.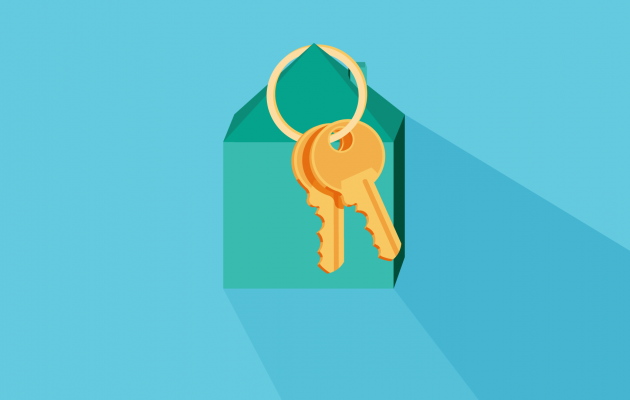 With all the uncertainty happening with the COVID-19 Pandemic, most homeowners could be excused for thinking now is a lousy time to be considering a home equity line of credit (HELOC). But actually, it is that uncertainty that makes now one of the best times to consider this generous credit line. Here are five great reasons why that is the true.
#1 - Home values are starting to rise
The California Association of Realtors showed a large upward bump in the average Los Angeles County home sold in June 2020, up to $626,170. The January through May 2020 average was $592,370 and the previous 12-month average was $601,132.
Anyway you look at it, the average LA County home value is up about 4% to 6% in the last year. There are some key reasons why, including record-breaking low 30-year fixed rate mortgages, a reduced sales inventory and pent-up sales demand from both the COVID-19 lockdowns and normal heightened summer activity.
With home values up and increasing, a homeowner has increased equity from which to pull. Sure, you could wait longer but you could be better off by making a move now.
#2 - It puts emergency funds at your disposal
You access your home's equity one of two ways: either by selling the home or by taking out a 2nd mortgage equity loan or HELOC. Selecting a HELOC over a fixed term 2nd mortgage gives you the ability to have a large balance of emergency funds immediately available to you for a period of time, called a "draw period." At WPCCU, this is 10-years.
Another term you should become familiar with is "combined loan-to-value" or LTV. This is the percentage of your available equity at the time of loan approval. At WPCCU, the maximum LTV is 90% to $50,000 and 60% to $200,000. This is a large amount of extra cash that could be very useful in a crisis, like now, a time when safety net could help.
#3 - Reduce your high-interest rate bills
Now is about the worst time to have high-interest rate bills to pay. You could use a HELOC to greatly reduce your monthly payments, giving you the extra room in your household budget to handle possible unexpected expenses. I think COVID-19 and related uncertainties qualifies as unexpected, don't you?
#4 - Improve your home to make it more saleable
Delayed home repairs almost always make a home harder to sell and always make it sell for a lower price. With rising home values, the lack of key home improvements, like an upgraded kitchen, master bath or upgraded solar roof could keep you from moving when you want to. Using a HELOC to make these improvements or others your real estate agent recommends for your area can be a smart investment that pays off with a faster and higher priced sale.
While the homes for sale inventories are low right now, an expected increase in retirements could change that situation. A HELOC can help keep your home in top shape while making it the first one on your block.
#5 - Buy an investment property
While I personally cannot recommend investing in commercial property in this enlightened age of remote work, using a HELOC as a down payment for a rental home could be a good investment. While household formation was delayed for the younger generations during the Great Recession, signs are increasing that new household growth is occurring. So, demand for rentals should remain strong.
And here is something to keep in mind if you are interested in this concept. The rental property can be anywhere, like maybe a hot area that is attracting a lot of movers. Or maybe it is a vacation rental that people would prefer over a crowded hotel. In any case, just make sure you have done your homework on the costs involved with managing the property. Not having enough extra cash for maintenance is a big problem for landlords. 
Never buy a car with a HELOC
I get a lot of grief on this one from car collectors, who search out a rare and valuable vehicle someone has tucked away (called "barn finds"), fixes it up and resells it at a car auction for big bucks. OK, I give on this one. This only works if you are a savvy car aficionado and, to be blunt, quite lucky in both finding the desirable fixer-upper and then selling it for a profit.
A car is almost always a depreciating asset. The bigger your down payment and the shorter your loan, the faster you will pay that depreciating asset off. Better yet, you are also going to shorten that period of time when you are "underwater" on the vehicle, meaning you owe more than you can sell it for.
A HELOC is best for long term value, since it has a long repayment term, up to 25 years at WPCCU. Even with a very low interest rate, paying off a car for that long time period puts you upside down in the car for way too long and will, surprisingly enough, cost you more in interest.
Your best play when buying a car is to keep the sales price to a level that allows you to pay it off as fast as you can. A HELOC is not the loan for this purpose.
Never invest in the stock market with a HELOC
What goes up can come down, right? Sure, you might be a savvy investor, like our car collector friends, but do you really want to bet your home on it? I hope you don't. You are better off starting with investing with small amounts derived from your regular income, not a large amount from your main capital asset, your home.
Never fund a big life event with a HELOC
This is a common mistake and many people made it prior to the Great Recession, which was caused by a collapse in home values. Sure, a HELOC gives you access to a lot of money. But it doesn't mean you have to spend it on something that hurts your equity position in your home. That one-time dream vacation could end up costing a lot more than you think if you use a HELOC to pay for it.
Some things to consider about the application process
As a real estate secured loan, the home needs to be appraised for its current value. There is title company involved, working with the lender to do a search of liens on the property. And like every other loan, your credit score needs to be checked, your income verified and your monthly debt-to-income ratio checked to see it has enough room to handle the maximum monthly payment on your HELOC.
While the lender will have a maximum LTV they will lend, no one is forcing you to take that full amount. Carefully consider how much of your home equity you are willing to use as security in a loan.
One thing is certain in this time of uncertainty. If you have home equity available to you right now, it can provide you a financial buffer that gives you more options than if you don't have it. A HELOC held in reserve can be just what you need right now.