Bruce West becomes Chief People Officer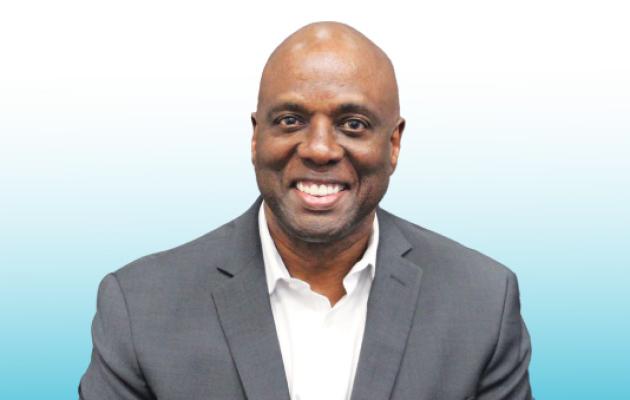 LOS ANGELES, CALIFORNIA Water and Power Community Credit Union (WPCCU) announces the appointment of Bruce West, the current Vice President of People Operations, to the position of Vice President and Chief People Officer. "The Executive Team and I have worked closely with Bruce over the last year, and we are extremely pleased with his teamwork, collaboration, and work ethic.  We feel very confident in Bruce's ability and qualifications to oversee the entire Human Resources, Facilities, and Training Division as he ascends to his position as Vice President and Chief People Officer," said Mike Tufegdzich, WPCCU President and CEO.
West was hired in October of 2022 as the VP of People Operations and immediately began his work in helping the credit union become a "Great Place to Work."  He has been an active member of the Executive Team and has led many of our strategic initiatives such as the salary compensation project, restructuring of the review process, restructuring the People Operations department, enhancing our DEIB initiatives, enhancing our employee benefits program, and above all, cultivating our new culture of accountability, feedback, and objective performance measurements.  He's also an advocate of Diversity, Equity, Inclusion and Belonging, and feels that the only way an organization can truly assimilate these key elements is to embrace the fact that it is through acceptance of DEIB we strengthen our organization as we can better serve all of our members.
Bruce is active in the credit union movement and belongs to numerous HR professional organizations such as the Society for HR Management (SHRM), Professionals in HR (PIHRA), Human Resources Development Network (HRD), The African-American Credit Union Coalition (AACUC), and the CUNA HR and Organizational Development Council. He holds a Bachelor of Arts Degree in Communications from Mississippi State University and a Masters of Business Administration Degree from the University of Phoenix.  In addition to his formal education, Bruce also has more than 40 years of business and HR related work experience working in a variety of industries, along with extensive experience with credit unions.
About Water and Power Community Credit Union
Water and Power Community Credit Union (WPCCU), headquartered in Los Angeles, is committed to the safety and well-being of the Los Angeles Community, its members and staff.  WPCCU was formed in 1936 by a group of employees of the Department of Water and Power in downtown Los Angeles. All people who live, work or go to school in Los Angeles and San Bernardino County can open an account. Currently, assets are over $925 million. The credit union serves over 44,300 members.