Happy Earth Day from WPCCU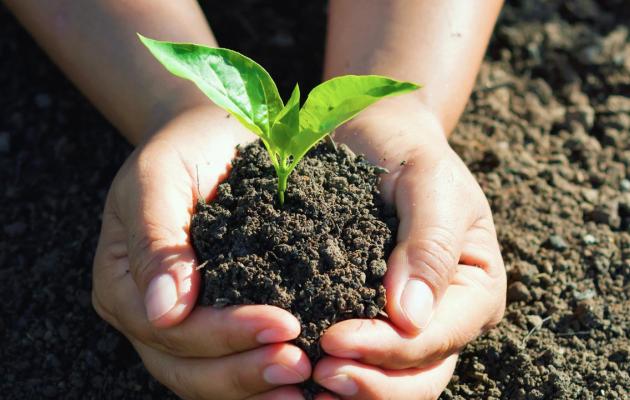 Keep Mother Earth healthy
The adage reduce, reuse, recycle is very current to date, and Earth Day is a reminder to put it in action every day. Even if you start small with your actions — if we're all contributing our part each day to help to keep Mother Earth healthy, she'll thank us.
People across the world are taking action by recycling and enacting eco-friendly habits to try and do their part.
Here are some simple ways you can try to help keep our earth greener:
Celebrate National Park Week through April 24– go to a local park to walk, explore and connect with nature.

Recycling is still a thing and should be done daily — make it a team effort with the family or at your workplace.

Drink filtered water rather than bottled water — you'll save more than 60 million plastic bottles daily from the earth's landfills.

Use metal or paper straws rather than plastic.

Shop for recycled clothing and donate old clothing — keeping your clothes out of a landfill helps prevent the release of greenhouse gasses, slowing the effects of global warming. You may even get a discount coupon for your purchase.

Lessen your carbon footprint by eating certain protein choices or more plant-based foods.

Start composting — it's not as difficult as it seems and you can start small with your vegetable waste, egg shells and small biodegradable waste.

Plant a small flower garden that attracts butterflies and bees.

Volunteer your time to plant a tree, help clean up a garden or join a beach clean-up day.

Get involved in sustainability and help keep the movement growing — we can all help change the world one action at a time.
Did you know?
When one single tree is planted, aside from being beautiful, it can absorb around 48 pounds of carbon dioxide, has a cooling effect equivalent to 10 room-size air conditioners operating 20 hours a day, and can capture and filter thousands of gallons of water a year.
Go green with us
At WPCCU, there are so many ways that you can contribute to going green for our Earth too! Save trees when you setup e-statements through your Online Banking— your statements will be securely saved in your account and are accessible anytime. Choose Mobile Deposit through your smartphone's mobile banking app, rather than making a deposit at a branch.
Take a bigger leap and reduce vehicle emissions by buying an electric or hybrid car or truck. There are some great choices available, and we'll even give you a 0.25% discount on your loan rate. Choose solar energy for your home and ask about our solar loans — we'll put you in touch with a solar solution that will reduce your energy bill and put money back in your pocket.
If you do happen to stop by a branch anytime, be sure to ask your WPCCU specialist for your recyclable grocery tote. Using it will be another small step to a greener lifestyle.
Drop a comment to tell us ways you're contributing to Earth Day and how you'll implement it every day!