I think that we can all agree that 2021 wasn't exactly the year we thought it would be. Normalcy did not present itself as we imagined. However, based on what I have seen in my many years of experience, it is my belief that WPCCU is a resilient organization, and proficient in adapting to whatever circumstances befalls it.
Making our members' financial lives better
Your credit union's mission is to make our members' financial lives better. Last year, this translated into creating a virtual branch that helps members with their financial needs from the comfort and safety of their own home. In addition to the new virtual service, our website, call center, and mobile/online banking handled much of what our members' financial needs were. We will continue enhancing and perfecting these services in 2022 by adding video banking and live chat. For members who still preferred visiting the branches, WPCCU accommodated everyone whenever and wherever we could. Sometimes, due to COVID-19 related absences we just could not safely open all of our branches. We thank our branch employees for helping our members through another challenging year. You are our financial first responders and we salute your dedication.
Improving the lives of the communities we serve
COVID-19 did not stop us from carrying out one of the guiding principles of all financial cooperatives—concern for the community. We supported non-profits whose mission was to improve the lives of those communities we serve, with a particular focus on disadvantaged youth who just need a little help, whether the help is in the form of financial education or actual training so they can uplift themselves by finding self-sustaining careers. We specifically acknowledge the following non-profits that carry out these causes: Los Angeles Cleantech Incubator, Shelter 37, the African-American Credit Union Coalition, and My Next Chapter. Lastly, WPCCU once again supported Children's Hospital Los Angeles, as did many of our members during their donation drive, with over $10,000 in donations coming from members, employees and business partners.
In closing, on behalf of the Board of Directors, I want to acknowledge and thank our entire staff for their dedication to serving our members especially through the pandemic. I also want to extend a heartfelt thanks to our members for their support during one of the most trying times I have seen in my lifetime.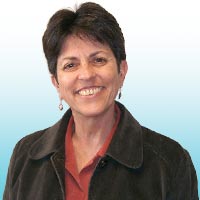 Nora Yusa
Chair, Board of Directors