Money Pit to Money Maker
Tips on how to make home improvements pay off.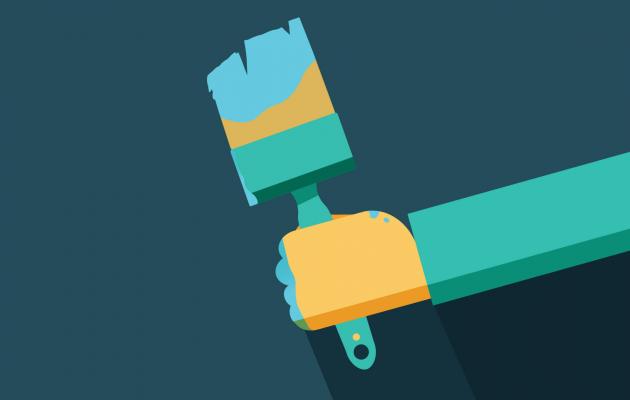 I process home loans for a living and come across all kinds of homeowners, from first timers to multiple homeowners and landlords. So, it should come as no surprise that I also have found the home improvements that more times than not, add real value to a home while staying on a budget. Of course, I have also heard my fair share of nightmare tales, the dreaded money pit scenarios that seemed to never end for their owners.
Read on for remodeling tips that I think may make the most financial sense.
You have to fix It before fixing it up
Have you ever heard the phrase "putting lipstick on a pig?" This always comes to mind when I hear from the folks that knew their home had maintenance issues but tried to sell it with cosmetic changes that didn't address the real problems. Guess what, buyers and their agents rarely fall for it. And the constant drip, drip, drip of neglected repair items becomes a money-pit horror show while you own the home. Better to fix it and move on.
A leaky roof or barely working (or broken) heating, ventilation and air conditioning system (HVAC) will never be hidden by a new coat of paint, or some newly planted flowers. While the multitude of home improvement TV shows always focus on the flashy new exterior or interior remodel, the savvy homeowner will first stick to the basics before a remodeling. Here is a quick checklist of items that I guarantee every real estate agent (and their home inspector) will be looking at.
Roof and attic – how old is the roof and are there any signs of water leaks?

Electrical – does everything work and what is the condition of the circuit breaker box?

Plumbing – is the water pressure up to standard and how old is the water heater?

HVAC – is everything working, how old is the heater, AC and air ducts?

Windows – no cracked glass or fogged double panes

Flooring – is everything level and solid?

Outdoor drainage and irrigation – is everything working, are there any clogged drains or leaky valves?

Walkways and outdoor areas – no major crack concrete or broken stones
These are the basics that cannot be overlooked. In fact, making sure they are all in satisfactory working order shows the prospective buyers you are a homeowner that pays attention to details and has taken care of the house. That also gives them confidence that any home improvement project you have completed was done right.
The good news with these basic items are the costs are relatively fixed and easy to stay on a budget. While asphalt shingles will need to be replaced, tile roofs often just need the tar paper underneath them replaced, with the original tiles cleaned and reused. Of course, any rotted plywood roof boards need to be replaced, but that is just standard material cut to the standard size. Functional, not flashy.
The same is true of the electrical, plumbing and drainage. Replacement parts are readily available and affordable. But you should shop around for the professionals that have the best reputations for doing the job right.
HVAC is an area that can be pricier, as there are a range of heaters and air conditioning units, from low cost to "oh, gosh." Resist buying the units that have more capacity than your home size requires. The trickier decision comes when deciding on energy efficiency ratings. If you are going to stay in the home awhile, higher energy efficiency heaters and air conditions can save you money over the years. But if a move is soon, consider forgoing the highest rated efficiency for something more affordable, but still high efficiency rated.
Making sure all the above is in good working order, new or newer will never deduct from the value of a home. But any of the above that is broken will definitely cost you over time and when you sell.
Mid-grade upgrades pay more than top-of-the-line
This is where a lot of homeowners lose money, because they overspend on the upgrades. Middle-grade choices almost always return more for your money, depending upon the home and the neighborhood. A good rule of thumb is your goal is not to make the home the nicest on the block, but one of the nicest. Why? Because the more you spend on upgrades, you run into diminishing returns. Don't let your ego lower your financial return.
One area almost always overlooked but can really add to your value is a design plan from a professional home designer. This person will provide a wealth of checklist items that will make your home much more appealing than if you did it yourself. This includes a basic landscape design, color and materials palette for the exterior and interior, fixture styles and a consistent design theme throughout the home that will make it more desirable. 
Remember that you don't have to do it all and that instead, stay on a budget to wow a buyer or yourself. Of course, having the designer's plans for a buyer to follow when they move in also becomes a selling point.
Here are the most common value-added home remodeling projects. The overall objective is to provide a visual and tactile feel that shows the home has been cared for and is up-to-date, not over-the-top. So, anything they see and put their hands to has the look or feel of quality. In all cases, you should follow your designer's plans, so the home has a thoughtful and consistent look and feel.
Exterior
Recent paint or stucco


Garage doors – industry reports show new garage doors can return about 105% of their cost
Deck addition – wood is cheaper and at about 80%, returns almost as much as the more expensive composite material (84%)

Entryway and walkways in good repair

Landscaping that shows regular care and attention is being made (weed-free and cut grass, no dead flowers or bushes, etc.)

Upgrade bonus – consider a manufactured stone veneer, which industry studies show can return 120% of its cost or just a low maintenance siding replacement, like vinyl, which can return 80% of its cost

New or newer front door – decorator-style steel entry doors return the highest, reports show up to 90%
​​​​Interior
New paint - preferably using neutral colors that appeal to a wider range of buyers

New baseboards – per your designer's plans

Flooring – new or newer rug or solid surface throughout, per your designer's plan

Newer interior doors with new door handles and hinges, per your designer's plan

New electrical power outlets throughout the home, per your designer's color palette

Minor kitchen upgrade with midrange cost items – new energy-efficient appliances, new sink and faucet, new countertops and back splash, new cabinet doors, latches and hinges together can return almost the entire cost of the project

Master bathroom remodeling with midrange cost items – new vanities, faucets and back splash, new tub and shower per your designer's plan can recoup about 75% of its cost

Second bathroom addition – adding a second bathroom to a one-bathroom home should return about 75% of the cost, per industry reports
To solar or not to solar
Industry data shows that solar panels take about 5 to 8 years to pay off, that is, reduce your electricity bills enough to pay for the project. After that, it is a serious money-maker. From a seller's perspective, industry data showed solar panels added about 4% to a home's value in 2019. So, if the cost of the project does not exceed 4% of your home's current value, it becomes a money-making proposition right away. Solar loans are available to make the project easier and affordable.
Tax benefits to consider
Unless you use a portion of your home for a business, you cannot deduct the cost of home improvements from your taxes, But you can lower capital gains taxes from home improvements. Here is how that works.
Let's say you purchased a home for $500,000. Over the course of 5 years, you made $50,000 of improvements and sold the home for $700,000. Your gain is $200,000, but you get to deduct the $50,000 for home improvements, which lowers your tax liability. Of course, always check with your professional tax advisor for your actual tax situation.
How to pay for It all
Either a fixed term second trust deed or a home equity line of credit (HELOC) are the loans available to pay for your home improvement projects. Come in and ask for me or any of our mortgage lending officers to discuss your remodeling projects.