Things You Must Do with an Auto Loan
Driving a bargain starts with the money.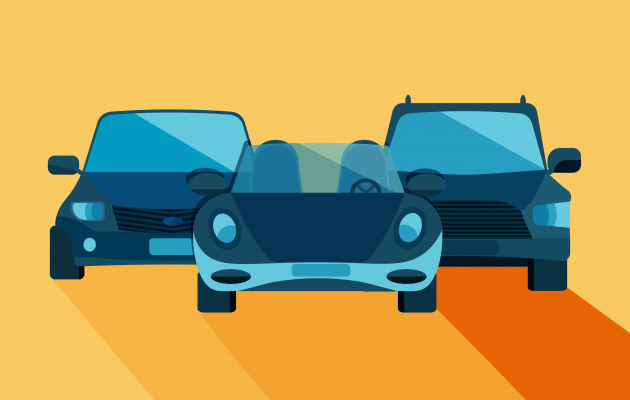 Full disclosure: I'm a Chicago Cubs fan, which, let's face it, is not easy living in Los Angeles. The patience it required for me to cheer a team that was a perennial loser (76 years to a division championship, 106 years to win the World Series) while the local Dodgers are perennial winners, is something that immediately comes to my mind when my friends ask me for tips on getting an auto loan. Patience and perseverance work to your advantage.
Must Do #1: Use an auto loan calculator to find a payment you can afford
This is the classic "champagne taste-beer budget" conundrum. Sure, it's easy to get upsold on the latest whizzbang option on the cars you are looking at. But at the end of the day (or month), you need a monthly payment you can afford. So, before you start scouring the net looking for the perfect car, first identify the monthly payment that is acceptably affordable to you. An auto loan calculator gives you the ability to play around with auto loan rates and auto loan payment terms to identify what is affordable for you. 
PRO TIP: Use the auto loan calculator to see if an auto loan refinance of your loan elsewhere can save you money.
Must Do #2: Don't consider an auto loan term for longer than you would own the car
When playing around with the loan term on the auto loan calculator, don't get fooled by the longest term which gives you the lowest auto payment. The last place you want to be is stuck with a car you no longer want or need, which is what can happen if your auto loan still has years left on it. Typically, 48-month to 60-month terms are the longest you should consider.
Must Do #3: Budget to make a down payment to avoid the auto loan equity pothole
It is all too easy to fall in love with 100% financing. For some folks, who know they can pay down their auto loan faster than the term, 100% financing is an excellent way to manage cash. But for the rest of us, the minute we drive the car home for the first time, we can owe much more on the auto loan than the auto is worth. And it could take many years for your auto loan to catch up with the vehicle's constantly depreciating value. Boom, you are in the auto equity pothole.
Budgeting to make a down payment is how you avoid this trap. A good rule of thumb is to consider how much of an immediate depreciation hit you are going to take as you drive the car home for the first time. That can be an excellent starting point to identifying a reasonable down payment. Commonly, a down payment of at least 10% can be expected. This is where your diligent online research of the car's anticipated depreciation comes in very handy. Typically, new cars depreciate 40% to 50% in four to five years.
Must Do #4: Don't overlook Guaranteed Asset Protection (GAP) insurance
GAP insurance is another hedge against the auto equity pothole. This product is designed to cover your equity gap in the sad event of having your vehicle totaled in an accident. Your insurance company only pays for what they think the car is worth at the time of the accident. If you don't have GAP insurance, you will end up paying the difference to pay the auto loan off. GAP insurance keeps that from happening in case your auto loan down payment was insufficient to pay the difference.
Must Do #5: Get the lowest rate auto loan pre-approved
This is the most common mistake. People need a car, and so they first shop for the car. Wrong! All the savings earned through dutiful online shopping or world-class haggling at the dealer can be completely undone by the higher finance charge from the wrong loan for you. Even a lower rate auto loan with a longer term can end up costing you more in finance charges. Time is money and the longer the loan term, the higher the total finance charge. Getting pre-approved and knowing your total finance charge will prevent this from happening.
Plus, getting pre-approved lets you shop with the confidence of knowing what you can afford. It also puts you into a stronger negotiating position with the dealer, since your pre-approved auto loan is virtually the same as paying in cash.
PRO TIP: After getting pre-approved, use a car buying service to find the right car at the best price. Just like relying on financial professionals to tell you what you can afford in a loan, a professional car buying service can save you more money than if you shopped by yourself. Seriously. Sure, there a lot of car shopping apps and websites, but you can't ask them questions or get a professional's tip as what makes a particular deal great. Apps are only the starting point. Work with a car professional to get the best deal. And besides that, you completely avoid all the upsell hassle at the dealership. Use a car buying service once and I doubt you will go back to a dealer again.
 Like I said, patience and perseverance pays off when it comes to getting an auto loan.