Join us in celebrating Women's History Month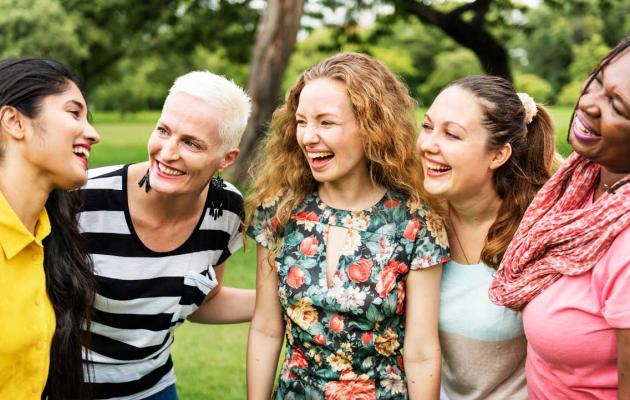 March is Women's History Month, and this year's focus is on honoring trailblazing women in business and labor. We're inspired by Lilly Ledbetter, an equal pay activist whose story is later in this article, shows what can be accomplished when you just keep fighting for what you believe.
Originally, Women's History Week was declared the week of March 8, 1980, by President Jimmy Carter. Then, in 1987, Congress officially designated March 1987 as the first Women's History Month. Since then, every President from 1988 onward have all made an annual proclamation of Women's History Month.
During this special month, WPCCU will host a companywide "Women in Leadership Panel Discussion" with our team members to share some influential leaders' stories and how they describe their successes, as well as their passions and talents.
It is with great pleasure that the credit union introduces the following influential women of our board and supervisory committee. All of these women have given freely of their time to guide, counsel and mentor.  We also invite our members to learn more about them from their bios. Also highlighted is Lilly Ledbetter – an equity trailblazer who was true to form in her actions for all women today.
WPCCU women and historical figures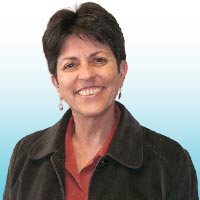 Chair of our Board of Directors, Nora Yusa
Nora Yusa retired from Water and Power Community Credit Union after working in various capacities on the Executive Team. Among them VP of Risk Management and Internal Audit, and VP of Compliance. Ms. Yusa received a Bachelor of Science degree from the University of Phoenix in Business Administration and a Master of Business Administration (MBA) from California State University Dominguez Hills.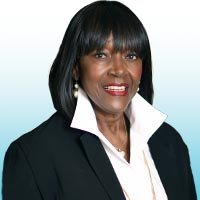 Board First Vice Chair, Venest Henry-Evans
Venest Henry-Evans worked at the Los Angeles Department of Water and Power (LADWP) after more than 31 years as a Senior Real Estate officer in the Energy Systems Services. She retired in 1999. Ms. Henry-Evans has a Bachelor of Science degree from the University of Redlands and Master of Public Administration degree from the University of Southern California. She has served as a credit union volunteer for more than 35 years with service on the Board of Directors, Supervisory Committee and Credit Committee.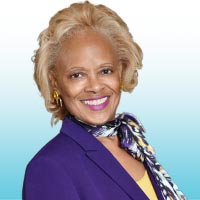 Board Treasurer, Belinda Walker
Ms. Walker has worked as an Administrative Assistant in the water quality division with LADWP for 17 years. She attended the University of Arizona in Tucson, majoring in business administration. Ms. Walker has been a volunteer for the credit union for 20 years, serving on the Board of Directors, Supervisory Committee and Credit Committee.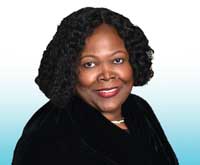 Board Secretary, Gladys Berry
Ms. Berry was a 36-year employee of LADWP. She retired as the Utility Service Manager over the Low Income Customer Access (LICA) Programs, which included the five customer billing discount rates and their bill payment assistance program, the LADWP Share Project. Her goal was to ensure that the underserved communities were provided access to all of the LADWP's energy efficiency programs, products, and services.
Ms. Berry earned her Bachelor of Arts degree in Political Science. She has served as a volunteer on the Board of Directors and Supervisory Committee for more than 10 years.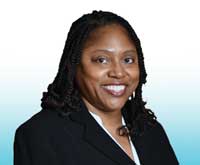 Supervisory Committee Member, Cynthia Meekins
Ms. Meekins has over 25 years with the LADWP. She is a Senior Utility Services Specialist in the Small Business Support Group. She supervises a team of Utility Services Specialists responsible for assisting small business customers to resolve their LADWP and city-related issues and address their energy and water conservation needs.
She earned her MBA from Pepperdine University and her Bachelor of Arts in Psychology from USC, and currently serves as a member of the Water and Power Community Credit Union Supervisory Committee.
Lilly Ledbetter – a women's equity trailblazer
Ms. Ledbetter began working at a Goodyear tire factory in 1979 and was one of few women on the factory floor. Almost two decades later in 1998, she learned that she had been paid significantly less than men doing the same job throughout her career.
She filed a sex discrimination case—Ledbetter v. Goodyear Tire & Rubber Co.—which went all the way to the Supreme Court in 2007. She lost in a 5-4 opinion arguing that she was required to file her case within 180 days of receiving her first discriminatory paycheck.
Supreme Court Justice Ruth Bader Ginsberg, who dissented, encouraged her to keep fighting and she did. She became an outspoken advocate for pay equity and women's rights. Her work led to the Lilly Ledbetter Fair Pay Act, signed into law in 2009. The law loosens time restrictions on filing discrimination cases, resetting the 180-day filing period each time discrimination occurs.
Ledbetter's commitment to and impact on pay equity was remarkable. As she said the day the Fair Pay Act passed, "There was nothing I wouldn't do, no matter how dirty or hard."  She passed away in 2008.
WPCCU and Women of Watts & Beyond
The credit union recently joined forces with the Women of Watts and Beyond as our spotlight foundation to be an inspiration for this month's Women's History Month. Employee team members will be given the option to forgo their gifted lunch and instead donate to this charity. Each month our DEIB Committee has hosted a Zoom celebration to focus on the month's heritage and history.
The Women of Watts & Beyond are dedicated to strengthening and building the family structure, mentoring and supporting families through raising awareness as a community to end violence. Through their presence and support, they hope to eradicate violence that has been and still is destroying the lives of our community and families. We strive to empower the individuals of our community to take their lives back.
History of International Women's Day
We just celebrated International Women's Day on March 8, 2023, which is notable worldwide. It is a day when women are recognized for their achievements without regard to divisions, whether national, ethnic, linguistic, cultural, economic or political.
Since those early years, this special day has assumed a new global dimension for women in developed and developing countries alike. The growing international women's movement has been strengthened by four global United Nations women's conferences, and has helped make the commemoration a rallying point to build support for women's rights and participation in the political and economic arenas.
International Women's Day was spurred on by the universal female suffrage movement, during the early 20th century. Allegedly, it originated from labor movements in North America and Europe.  The earliest Women's Day was purportedly organized by the Socialist Party of America in New York City on February 28, 1909
Movement in the United States
The first National Woman's Day was observed in the United States on February 28. The Socialist Party of America designated this day in honor of the 1908 garment workers' strike in New York, where women protested against working conditions.
But the first milestone in US was much earlier -in 1848. Indignant over women being barred from speaking at an anti-slavery convention, Americans Elizabeth Cady Stanton and Lucretia Mott congregate a few hundred people at their nation's first women's rights convention in New York. Together they demand civil, social, political and religious rights for women in a Declaration of Sentiments and Resolutions. A movement is born.
The National Women's History Alliance (NWHA), which spearheaded the movement for March being declared National Women's History Month, has announced the women's history theme for 2023, "Celebrating Women Who Tell Our Stories."
Throughout 2023, the NWHA will encourage recognition of women, past and present, who have been active in all forms of media and storytelling including print, radio, TV, stage, screen, blogs, podcasts, and more. The timely theme honors women in every community who have devoted their lives and talents to producing art, pursuing truth, and reflecting the human condition decade after decade.
First key years of the movement
Officially recognized by the United Nations in 1977, International Women's Day first emerged from the activities of labor movements at the turn of the twentieth century in North America and across Europe: 1909, 1910, 1911, 1913, 1915, 1917 and now.
Recommended women's books and movies
The Audacity to Be Queen by Gina DeVee

The Light We Carry by Michelle Obama

The Heart of a Woman by Maya Angelou

Girl, Stop Apologizing by Rachel Hollis

Movie: Hidden Figures

Movie: A League of Their Own

Movie: Women Talking

​​​​
Things you can do to lift up women!
Learn about female innovators and women inventors throughout history

Gift someone an "empower" box of goodies from women-owned businesses

Join a yoga a session, virtual or in-person, that focuses on rest, reflection, and healing

Play Women's History Month trivia with friends or family

Honor influential female artists and creatives

Create care kits for girls and women

Volunteer with a nonprofit that empowers women and girls

Give a special woman a "healing" gift, such as a massage or healthy meal

Explore online exhibitions with the National Women's History Museum

Celebrate Women's History Month on your social media

Explore the online Exhibit, "Girlhood (It's Complicated)" from the National Museum of American History

Share your favorite Women's History Month quotes

Post about inspirational stories of female entrepreneurs, inventors, scientists, and leaders

Follow, connect and network with women-owned and women-run businesses

Amplify the voices of female thought leaders in your industry
Facts That Might Surprise You
In 2021, a record number of women led Fortune 500 companies. However, that record included only 41 women out of 500 CEOs. In other words, only 8.1% of Fortune 500 CEOs are women.

Around the world, women comprise just 4.6% of the Global 500 CEO list. This means that only 23 out of the 500 CEOs on this list are women.

More women than ever before are also serving in the 117th United States Congress. But, representation for women in this important branch of government is still far from equal despite some advances throughout American history. Currently, just under 27% of Congress is female.

Throughout U.S. history, only 3.1% of all members of Congress have been women.

Globally, just 10 countries have a woman Head of State. Additionally, 13 countries have a woman Head of Government

At WPCCU, women have the majority on our Board of Directors. In fact, our Chair, is a woman.