Women's History Month at WPCCU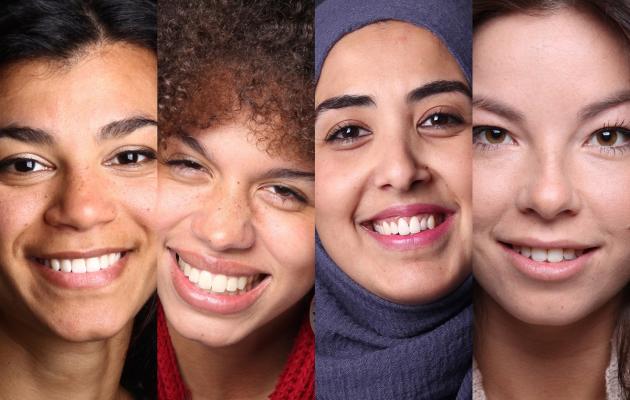 Honoring Women's History Month
In March, we continue to embrace diversity, equity and inclusion here at WPCCU by carrying forward the legacy of Women's History Month. As we celebrate International Women's Day, let us remember the generations of trailblazing women and girls who have built our nation and shaped our progress to our current day.
In an effort to keep some women's, and men's traditions alive, we followed our love of food from many cultures and started a collection of recipes on our blog. We've taken some of the special recipes that were shared during our employees' Black History Month celebrations and posted them to share. Women have made recipes family heirlooms which have become love letters to future generations.
We invite you to celebrate Women's History Month with us filled with learning and fun. We also invite everyone to visit www.WomensHistoryMonth.gov and bit.ly/3vMnyyZ to learn more about the vital contribution of women to our American history.
This Year's Women's History Month Theme: Providing Healing, Promoting Hope
The Women's History Month 2022 theme is: "Providing Healing, Promoting Hope." The theme recognizes the countless ways in which women have provided healing and hope throughout human history. And, in this ongoing pandemic these actions are a tribute to women caregivers and frontline workers everywhere.
Check out some of the ideas in this list that can be done in a way that embraces this powerful theme.
Things you can do to lift up women:
Learn about female innovators and women inventors throughout history

Gift someone an "empower" box of goodies from women-owned businesses

Join a yoga a session, virtual or in-person, that focuses on rest, reflection, and healing

Play Women's History Month trivia with friends or family 

Honor influential female artists and creatives

Create care kits for girls and women

Volunteer with a nonprofit that empowers women and girls 

Give a special woman a "healing" gift, such as a massage or healthy meal

Explore online exhibitions with the National Women's History Museum

Celebrate Women's History Month on your social media

Explore the online Exhibit, "Girlhood (It's Complicated)" from the National Museum of American History

Share your favorite Women's History Month quotes

Post about inspirational stories of female entrepreneurs, inventors, scientists, and leaders

Follow, connect and network with women-owned and women-run businesses

Amplify the voices of female thought leaders in your industry
Women's History Month beginnings
In 1980, President Jimmy Carter declared the week of March 8, 1980, as Women's History Week. In the following years, Congress passed joint resolutions proclaiming Women's History Week. Then, in 1987, Congress officially designated March 1987 as the first Women's History Month. Since then, Presidents from 1988 onward have all made an annual proclamation of Women's History Month.
Stemming from International Women's Day, Women's History Month was first celebrated on March 8, 1911. Decades later, in 1987, the local school district in Sonoma, CA celebrated Women's History Week. Shortly after, in 1979, several organizations celebrated and advocated for Women's History Week together: Sarah Lawrence College, the Women's Action Alliance, and the Smithsonian Institution.
Facts that might surprise you
In 2021, a record number of women led Fortune 500 companies. However, that record included only 41 women out of 500 CEOs. In other words, only 8.1% of Fortune 500 CEOs are women.

Around the world, women comprise just 4.6% of the Global 500 CEO list. This means that only 23 out of the 500 CEOs on this list are women.

More women than ever before are also serving in the 117th United States Congress. But, representation for women in this important branch of government is still far from equal despite some advances throughout American history. Currently, just under 27% of Congress is female.

Throughout U.S. history, only 3.1% of all members of Congress have been women.

Globally, just 10 countries have a woman Head of State. Additionally, 13 countries have a woman Head of Government

At WPCCU, women have the majority on our Board of Directors. In fact, our Chair, is a woman.