National Hispanic Heritage Month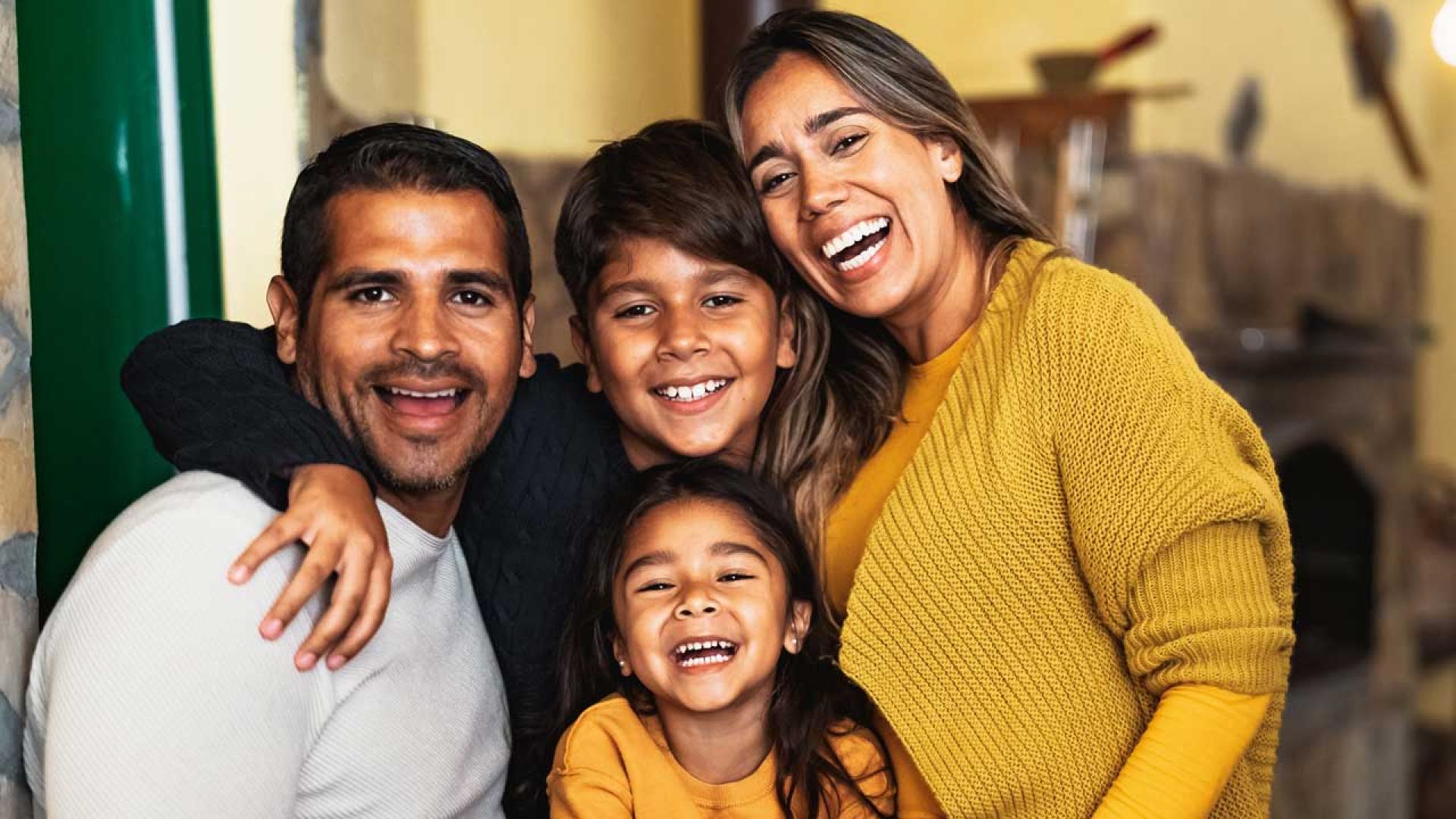 Celebrating National Hispanic Heritage Month
Since our WPCCU Diversity, Equity, Inclusion and Belonging (DEIB) Committee established 3+ years ago, each month we've focused on ways that the credit union can celebrate the heritage and cultures of our employees and members.
From September 15 to October 15, National Hispanic Heritage Month honors the ethnicities and contributions of both Hispanic and Latino Americans. Since 1968, this was observed for a week which was started under President Lyndon Johnson. In 1988, President Ronald Reagan expanded it to cover a 30-day period which we continue to observe today.
For centuries the celebration has embraced the histories, cultures and ancestors who came from Spain, Mexico, the Caribbean and Central and South America, and became American citizens. Some of these great figures were Hispanic and Latino Americans who were rooted from all Latin American countries including North American, Central America and South America, Cuba and the Dominican Republic.
In celebration, our DEIB committee proudly highlights the achievements of how some of these descendants served in war, and several other strong figures who have positively influenced and contributed to American society. Come with us for a walk down memory lane. Meet some of these strong figures in Hispanic Latino history who thrived in their fields of expertise, and shared their philosophies.
Gave Their Service
Of the 40,000 volumes written about the Civil War, only one, Vaqueros in Blue and Gray, has been written about their contribution. In 1863, the U.S. government established four military companies of Mexican-American Californians (the First Battalion of Native Cavalry) to utilize their "extraordinary horsemanship." At least 469 Mexican-Americans served under Major Salvador Vallejo, helping to defeat a Confederate invasion of New Mexico. Colonel Miguel E. Pino established the Second Regiment of New Mexico Volunteers. At least six independent militia companies commanded by Mexican-Americans were raised in New Mexico. Approximately 4,000 Mexican-Americans volunteered in these companies. In Texas, the Union established 12 Mexican-American companies (the First Regiment of Texas Cavalry). By and large, the officers were non-Hispanic, although there were some Mexican Texans serving as captains and lieutenants.
When the Civil War broke out, the Mexican-American community was divided in loyalty. Approximately 1,000 joined the Union Army and another 2,550, the Confederate Force. By the end of the war, as many as 9,900 Mexican-Americans fought. Most served in the regular army or volunteer units which were integrated. Some, however, served in predominately Mexican-American units with their own officers.
Ralph Lazo, was the only non-Japanese, Mexican American to voluntarily stay in World War II internment camps. Lazo volunteered to go along with some of his Japanese-American friends who were being forced into the camps. This led them to the Manzanar Internment camp in California. His advocacy on behalf of Japanese Americans led to the Civil Liberties Act of 1988, where the US officially apologized for the internment camps. Lazo worked as a high school teacher and later as an academic counselor from 1970 to 1987 at Valley College, where he pushed for educational equity for Latinos and others.
Meet the Activists
Dolores Huerta, activist and labor leader has worked to improve social and economic conditions for farm workers and to fight discrimination. To further her cause, she created the Agricultural Workers Association (AWA) in 1960 and co-founded what would become the United Farm Workers (UFW). Huerta stepped down from the UFW in 1999, but she continues her efforts to improve the lives of workers, immigrants and women.
Gloria Anzaldũa, noted feminist theorist and author, paved the way for a more intersectional feminism, especially inclusive of Chicana women. A Mexican-American native of Texas, Anzaldúa was invested in academia and scholarship from a very young age, fighting segregation throughout her own education and early career as a teacher. In her early activism, she was involved in the farmworkers movement and the Mexican American Youth Organization. Through countless essays, books and poetry, Anzaldúa -- who died in 2004 -- documented Chicana struggle and resilience in a way that still impacts Hispanic women and feminism today.
Maria Cano, political activist in the 1920s, with a career as a union organizer legendary in Colombia – her dream was to be a writer. Led by her passion for literature, Cano called for the creation of a library that would be free and open to the public – this is considered her first act of activism. Shortly afterward, she demanded the liberation of jailed union members and mobilized against the death penalty and in favor of civil rights.
Cesar Chavez, union leader and civil rights activist, spent his life working to improve the lives of millions of agricultural workers – many of whom lived lives of grinding poverty and hardship. He led the United Farm Workers in one of the most successful union boycotts ever, the Delano grape strike and boycott of 1965-1970. More than 17 million Americans boycotted grapes to help California farm workers win contracts, better working conditions and access to health care and pensions. Chavez became a national hero and a source of enormous pride among Latinos and Mexican Americans across the country.
Rodolfo "Corky" Gonzales, a poet and activist who founded Crusade for Justice, a civil rights and cultural organization that advocated for the rights of Hispanic Americans. Often considered one of the founders of the Chicano Movement of the 1960s, he helped organize Mexican Americans in the fight for equality, including the right to unionize, access to education and voting rights. Gonzales was also a talented boxer prior to his activist career, winning the Golden Glove championships in his youth. He died in April 2005, but leaves behind a legacy of Chicano empowerment and pride.
Rigoberta Menchú, human rights activist and feminist, has been a passionate spokesperson for the rights of indigenous peoples. She won a Nobel Peace Prize in 1992 for her work on behalf of the indigenous groups of Guatemala, her native country. However, her work has made her a leading voice for the rights of indigenous peoples throughout the Western Hemisphere.
Sylvia Mendez, a civil rights activist born in 1936 to immigrant parents from Mexico and Puerto Rico. She grew up during a time when most southern and southwestern schools were segregated. At age eight, she played an instrumental role in the Mendez v. Westminster case, the landmark desegregation case of 1946. The case successfully ended segregation in California. President Barack Obama awarded Mendez the highest civilian award in the US; the Medal of Freedom.
The Scholars and Writers
Dr. Ellen Ochoa, of Sonoran, Mexican descent, an American engineer, former astronaut extraordinaire, and former director of the Johnson Space Center. In 1993 Ochoa became the first Hispanic woman to go to space when she served on a nine-day mission aboard the Space Shuttle Discovery. She received NASA's highest award, the Distinguished Service Medal and the Presidential Distinguished Rank Award for senior executives in the federal government among many other awards.
Sor Juana Ines de la Cruz: the first feminist women author of the New World, talented poet and philosopher. She studied to become a nun in New Spain – the territory that encompassed present-day Mexico and the American southwest. In her lifetime she was well-known for her scholarly pursuits. She was a self-taught scholar, religious philosopher, composer, and poet. Her poetry and prose, which covered topics like love, religion, feminism, and women's rights to education, garnered the most attention. Juana's Image also appears on Mexican Currency.
Gabriel Garcia Marquez, called the greatest Colombian who ever lived, and winner of the 1982 Nobel Prize for Literature is Latin America's most celebrated Colombian writer. Starting his career as a journalist he quickly branched out to novels, and screenplays. Affectionately known as "GABO" he is considered one of the most significant authors of the 20th century particularly in the Spanish language. He is known for popularizing a literary style called Magic Realism, which uses magical elements and events in otherwise ordinary and realistic situations.
Dr. Paul Ortiz, writer for the popular press about African American and Latino histories and politics, and is the director of the award-winning Samuel Proctor Oral History Program (former Oral History Association president) and associate professor of history at the University of Florida. He is the author of An African American and Latinx History of the United States (Beacon) and Emancipation Betrayed (University of California Press), and co-editor of Remembering Jim Crow: African Americans Tell About Life in the Jim Crow South (New Press).
Juan Gómez Quiñones, Chicano studies scholar and activist, he was born in Mexico and raised in Los Angeles' predominantly Latino Boyle Heights neighborhood. He taught history at UCLA for nearly 50 years, and there, he mentored, challenged and inspired generations of students, many of whom went on to careers in politics, public service and education. Quiñones, a former director of UCLA's Chicano Studies Research Center, served on the board of the Mexican American Legal Defense and Educational Fund.
Theater Arts, Music and Performers
Evelyn Cineros, grandchild to migrant workers from Mexico, she was the first Hispanic prima ballerina to dance in the US. Cineros played Princess Aurora in Sleeping Beauty, The Sugar Plum Fairy in The Nutcracker, Odette/Odile in Swan Lake and made many guest appearances in Monterrey, Mexico, Madrid, Spain, International Ballet Festival with the Royal New Zealand Ballet, and the International Ballet Festival in Havana and Cuba. Cineros brought awareness to the lack of Latinx representation in ballet, and eventually retired as a dancer in 1999.
Juan Felipe Herrera, was the first Chicano Poet Laureate, a performer, writer, cartoonist, teacher, and activist. Herrera was the 21st United States Poet Laureate from 2015 to 2017 -- one of literature's most distinctive honors. Herrera grew up the son of family of migrant workers who traveled throughout California. Eventually settling in San Diego, Herrera graduated from high school, received a scholarship to UCLA and later earned a master's degree from Stanford and an MFA from the renowned Iowa Writer's Workshop.
Lin-Manuel Miranda, award-winning actor, performer and writer known for his groundbreaking Broadway musicals 'In the Heights' and 'Hamilton.' He developed a devotion to musical theater and hip-hop before attending Wesleyan University. Winning the Pulitzer Prize and 11 Tony Awards in 2016, Miranda also scored a Grammy Award and an Oscar nomination for composing the song "How Far I'll Go" from the 2016 animated film Moana and starred in 2018's Mary Poppins Returns.
Diego Rivera, a famous Mexican artist who painted murals in the early 1900s during the Mexican Revolution. Rivera's artwork and the messages in his paintings helped to fuel the movement. Most of his murals were seen as social and political statements that were very controversial, but one of his most famous murals, "The History of Mexico," depicts patriotism and nationalism while portraying the Mexican people's struggles throughout the country's history. Rivera is also well known for his marriage to Frida Kahlo, another famous Mexican artist.
Ramón "Chunky" Sánchez, community organizer, and a gang prevention expert, as well as a musician, songwriter/composer, storyteller, comedian, actor, activist, educator and cultural worker. Sánchez was the recipient of many awards in his lifetime. His exemplary music and his community work earned him numerous awards and acknowledgements from the California Arts Council, the City of San Diego Commission on Arts and Culture, the now defunct San Diego Public Arts Advisory Board, and in 2013 he became a National Endowment for the Arts National Heritage Fellow, the nation's highest level of acknowledgment for his traditional Chicano musical artistry.
Elected Officials
Octaviano Lorrazolo, in 1928 he was the first elected Hispanic US Senator, a free-thinking Republican lawyer from New Mexico who immigrated to the United States as a boy, was elected the first Hispanic Senator in U.S. history. A champion of equal opportunity who was known throughout the state as the "silver-tongued orator"—a reference to his eloquent rhetoric in Spanish and English—Larrazolo built a political career around his persistent defense of Hispanic civil rights. 
Sonia Maria Sotomayor is an associate justice of the Supreme Court of the United States. She was nominated by President Barack Obama on May 26, 2009 and has served since August 8, 2009, and confirmed as the first Latina Supreme Court justice in U.S. history. She is the third woman to hold the position.
Nydia Velazquez – advocate for human and civil rights for the Puerto Rican people; first Puerto Rican elected to Congress, holds the honor of being the most current women on the list, and after 15 years, still serves in the US House of Representatives. Velazquez was born to a family of poor sugarcane farmers, who became self-taught political activists. She worked herself up from the bottom, starting as a representative's aide, and soon secured a seat on the New York City Council and within eight years, was elected to Congress.
The Athletes
Roberto Clemente, born in Puerto Rico, he ranks as one of the best baseball players of all time, clocking up a string of firsts for Latino players including induction into the Baseball Hall of Fame in 1973. He famously led the Pittsburgh Pirates to the World Series in 1971 and became the first Latin American player to collect 3,000 career hits. His impact outside baseball is what really made him the legend he is today. Known for his fierce pride in his heritage, he spoke out regularly on issues of equality and social justice, as well as spending the off-season doing charity work. Clemente was also awarded the Congressional Medal of Honor, the Presidential Citizens Medal and the Presidential Medal of Freedom.
Edison Arantes do Nascimento, nicknamed, Pele, was considered the greatest soccer player of all times by many people, and was awarded the International Peace Award for his work with UNICEF. Also known for his humanitarian efforts, particularly in his native Brazil, he's hailed as a national hero for his accomplishments in sports and his outspoken support of policies that improve the conditions for the poor. He served as the United Nation Ambassador for ecology and the environment, as well as the Minister of Sports. His emergence at the 1958 World Cup where he became the first black global sporting star was a source of inspiration.