Black History & Women's History Month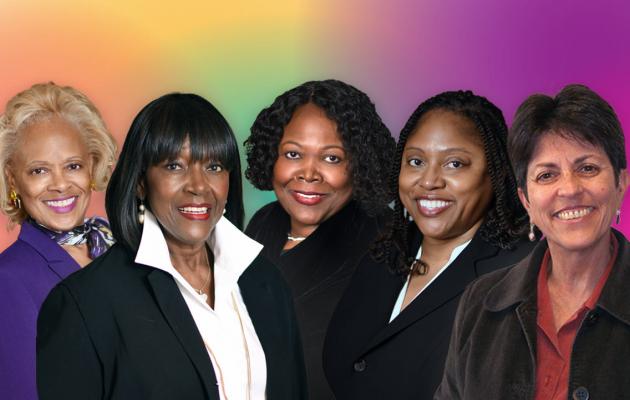 What Women's History Month and Black History means to WPCCU
As we look back at the last twelve months we realize the distinct importance of celebrating both Black History Month and Women's History Month, 2021. The credit union industry always has been at the forefront of progressiveness in leadership positions for people of color as well as women. WPCCU in particular has an amazing track record for both, and we continue to raise awareness to promote diversity, equity, and inclusion in the workplace.
Our Board of Directors is a shining example of what diversity truly is. Our Board Chair, Venest Henry-Evans, has been a driving force of this credit union's board for over 26 years. Joining Venest on our board are, Belinda Walker and Gladys Berry. These strong, caring and dedicated women complimented by our board treasurer, Nora Yusa are in the majority. And to cap our diversity off, the Chair of the Supervisory Committee, Cynthia Meekins lends her leadership to that organization as well. It is by no accident that WPCCU is known as the human centered banking alternative. Our organization's leadership ensures it.
Carl Stewart, our former CEO of 30 years held both the CFO position and then was chosen to be our CEO. One of his proudest accomplishments was being a founding member of the credit union industry's cornerstone organization in the advancement of people of color, The African American Credit Union Coalition (AACUC). Their mission is to increase diversity within the credit union community through advocacy and professional development. Today, WPCCU proudly supports this organization and in particular it's mentoring program.
Honor and celebrate 

history
Join WPCCU in March to honor and celebrate Women's History Month. We've collected some inspirational and fun events – some virtual, some not – that will take place over the next few weeks. Please check back often and follow us on our social media channels for the latest news.
Women's History Month Events in March: