Keep the season of giving going strong
WPCCU stands by their brand during this unprecedented time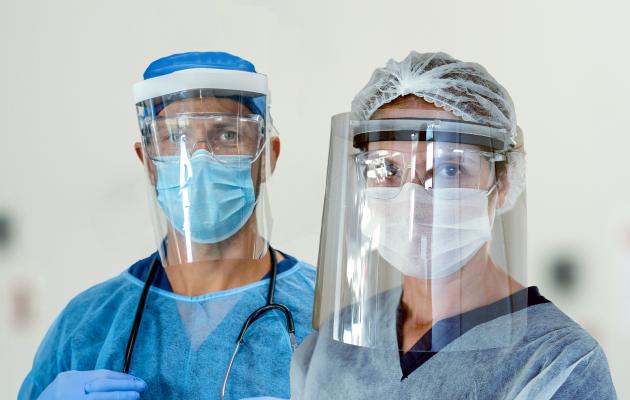 FOR IMMEDIATE RELEASE
December 18, 2020
LOS ANGELES, CALIFORNIA – Water and Power Community Credit Union (WPCCU) stands by their brand during this unprecedented time, and the "Human-centered banking" slogan has solidified their philanthropy throughout 2020 in many ways by taking care of their members, employees and the community.
Help save lives with a holiday donation
In the spirit of this giving season, WPCCU and the Los Angeles Cleantech Incubator (LACI) are collecting donations at wpccu.org/fundraiser to continue producing personal protective equipment (PPE). Since the onset of the COVID-19 pandemic, the urgent call was answered to help protect brave frontline medical workers and alleviate the shortage of PPE. Face shields need to keep being produced for doctors, nurses, and others to protect them as they save lives.
The public can help to reach WPCCU's $1,000 goal in December, and they will match the first $1,000 raised. No amount is too small. Anyone can make a difference and donate at wpccu.org/fundraiser. 100% of the donations will cover the cost of materials and manufacturing to generate 20,000 face shields to be donated to Los Angeles County frontline medical workers.
WPCCU helps make miracles happen
The credit union is out in the community and supports charities like the Children's Miracle Network and the Credit Unions for Kids for their local Children's Hospital of Los Angeles. Each year during the Miracle Jeans Fundraiser in September, WPCCU raises funds with the support of their membership, while staff wear jeans to support the cause. As part of the Miracle Match program through CO-OP® Financial Services, for every dollar that is raised, CO-OP will match the funds up to $10,000. For the past five years, WPCCU has raised more than $27,750, including the Miracle Match, for local children who need medical help. Every dollar makes a difference, and when the community comes together – employees and members alike - those dollars add up quickly. 100% of the donations go directly to Children's Hospital Los Angeles. 
Human-centered banking at its finest
Since March of this year, the community credit union has helped 1,400+ members with consumer loan and mortgage payment deferrals, and 400+ members with emergency relief loans. This "Here4You Loan" is a safer financial option than a high-interest Payday Loan with expensive fees. "Our employees have already helped thousands of our members maneuver through this financial crisis by extending payment due dates, granting home mortgage forbearances, and approving emergency loans." said Barry Roach, President/CEO of WPCCU.
If needed, members can call 24 hours a day at 800-300-9728, or visit a branch for in-person financial assistance. Branch hours have been modified and can be found at wpccu.org.
About Water and Power Community Credit Union
Water and Power Community Credit Union (WPCCU), headquartered in Los Angeles, is committed to the safety and well-being of the Los Angeles community, its members and staff.  WPCCU was formed in 1936 by a group of employees of the Department of Water and Power in downtown Los Angeles. All people who live, work or go to school in Los Angeles County can open an account. Currently, assets are over $870 million and the credit union serves 40,000+ strong member base.
                           ###