Update on WPCCU's COVID-19 response
We're helping those who are helping others.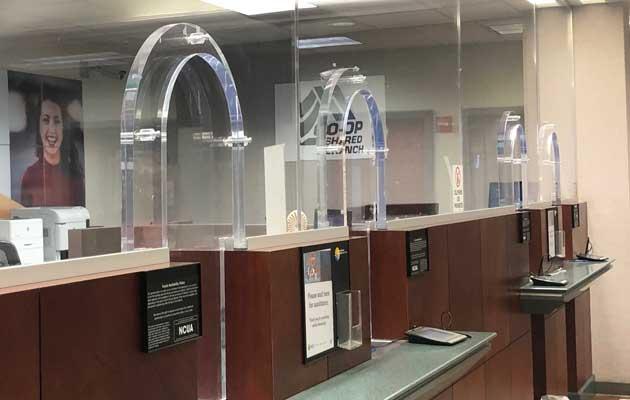 FOR IMMEDIATE RELEASE
April 15, 2020
LOS ANGELES, CALIFORNIA –- Water and Power Community Credit Union (WPCCU), headquartered in Los Angeles, is committed to the safety and well-being of the Los Angeles Community, its members, and staff.  
We're helping those who are helping others. 
WPCCU, as a financial institution, is an essential business service that must remain open during this unprecedented pandemic. As we take our words, "Human Centered Banking" very seriously, this means that we are doing everything we can to take care of our members and our employees.  
We're helping those who are helping others – teams that help keep the water and power flowing to our homes, healthcare facilities, and businesses. We're helping our members who are healthcare workers, first responders, grocery cashiers, delivery drivers, and the thousands of others who are working from home and adapting to the "new normal."  
We encourage members to perform everyday banking transactions through our digital channels or by contacting us by phone 24 hours a day at 800-300-9728. If needed, members can still visit a branch for in-person, financial assistance. Branch hours have been modified and can be found on our website at wpccu.org. 
To help stop the spread of coronavirus, our frontline staff has been provided with masks and gloves. Plexiglass barriers are being installed at the desks of our member service representatives to keep everyone just a bit safer. "Bandit barriers" have already been in-place at our teller lines, helping prevent staff and members from infecting one another with coronavirus. Social distancing protocols have also been implemented.  
"Our employees are 'financial first responders," said Barry Roach, WPCCU President/CEO. "They are taking care of the financial needs of those who are helping others. In fact, they have already helped thousands of our members maneuver through this financial crisis by extending payment due dates, granting real estate forbearances and approving emergency loans," he further added. Additionally, frontline employees are being compensated with a 25% premium for stepping up to serve during this unprecedented time. 
We're in this together. Be safe! 
About Water and Power Community Credit Union 
Water and Power Community Credit Union was formed in 1936 by a group of employees of the Department of Water and Power in downtown Los Angeles. All people who live, work or go to school in Los Angeles County can open an account with us. Water and Power Community Credit Union currently has assets over $750 million and serves nearly 40,000 members. For more information, visit wpccu.org or call 800-300-9728. 
###