Black is Our History - Join our Celebration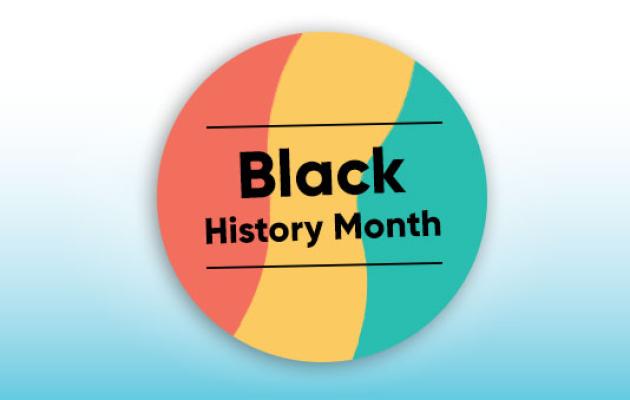 February is Black History month! We invite our members to join us in celebrating this special month.
WPCCU continues to stand strong in our Diversity, Equity, Inclusion and Belonging (DEIB) mission. Since the wake of the Black Lives Matter movement we continuously seek to share information utilizing historical people as guideposts. We know the battle is not over, and so we continue to march forward.
Join us on a virtual tour of DEIB, as we focus on ways to share the heritage and cultures with our employees and members. Your credit union's employees, including our DEIB committee, will be celebrating Black History Month by sharing the heritage of their ancestors, stories and even some great recipes.
We honor the legacy of those significant figures who have molded our world today to help end systemic racism. Some of these figures are well-known, and they use this platform to amplify their voices. Others may be names that are not as known from our past, but were bold in their own way taking a stand that made change in history as we know it.
10 Unsung Black Heroes You May Not Know
Claudette Colvin

- Nine months before Rosa Parks refused to give up her seat—Claudette, a 15 year old girl, did the same thing. She was arrested. She was the prime witness in the federal lawsuit, Browder v. Gayle which ended segregation on public transportation in Alabama.

Irene Morgan Kirkaldy

- Before Rosa Parks and before Claudette Colvin there was Irene Morgan. In July of 1944 she was arrested because she refused to give up her seat to a passenger in Virginia. She was convicted and appealed all the way to the Supreme Court. She won the case with the help of a young lawyer named Thurgood Marshall.

Racy Taylor

- Her court case was among this nation's earliest instances of activism and actually was the organizational spark of the civil rights movement. She was kidnapped and gang raped by six white men and she refused to be quiet about it. 

Dr. Daniel Williams

- An African American Surgeon who in 1893 performed what is referred to as the first successful heart surgery. He also founded Chicago's Provident Hospital in 1891, the first non-segregated hospital in the United States.

Shirley Chisholm

- She was the first black woman to be elected to the United States Senate. She represented New York's 12th congressional district. She received the Presidential Medal of Freedom.

William Hastie

- In 1937 Hastie became the first African American federal judge when President Roosevelt appointed him to the bench.

Wangeri Maathai

- First Black Women to win the Nobel Peace prize. She won in 2004 for her environmental work in Kenya.

Jane Bolin

- Became the nation's first black women judge in 1939. She also was the first black woman to graduate Yale Law School. She served in New York's family court for more than four decades.

Diane Nash

- Of her many accomplishments in civil rights activism, she is best known for her work organizing and leading the Freedom Rides and sit-ins. The civil rights icon was awarded the U.S.' highest civilian honor – the Presidential Medal of Freedom. The award is in recognition of her leadership during the 1960s fight against segregation.

Fred Jones

- Inventor Fred Jones accomplishments were momentous and can be felt to this day.  A naturally gifted mechanic he invented the portable air conditioning unit for trucks in 1938. This unit preserved perishable foods during transport and were used to keep medicine and blood refrigerated in World War II.
Great Black History Month Destinations
We invite you to honor Black History Month with us, as we share some great destinations and learn more about the history. Enjoy, and share some of the places that you may have already visited by commenting below.
National Museum of African American History and Culture: 

The museum features more than 36,000 artifacts with collections on African American music, literature, photography and more.

Center for Civil and Human Rights: 

The 

National Center for Civil and Human Rights

 focuses on both permanent and temporary exhibitions that tell the history of the civil rights movement in the United States.

America's Black Holocaust Museum: 

Exhibits include a re-created slave ship and content devoted to slavery, civil rights, Black power and the complicated, often painful history of Black Americans.

Museum of the African Diaspora: 

San Francisco's 

Museum of the African Diaspora

, or MoAD, is a contemporary art museum dedicated to Black culture.

National Portrait Gallery: 

The Smithsonian's 

National Portrait Gallery

 houses many portraits of iconic African Americans, from a painting of Lena Horne to an antique photograph of Frederick Douglass.

Charles H. Wright Museum of African American History: 

There are so many cultural and historic sites to see, but if you only have limited time in the city, head to the 

Charles H. Wright Museum of African American History

. The museum has more than 35,000 artifacts including permanent collections about Harriet Tubman and the Underground Railroad.

The US Civil Rights Trail: 

The trail connects more than 100 landmarks and historical sites, from the Martin Luther King Jr. Memorial in Washington, D.C., to the Edmund Pettus Bridge in Selma, Alabama.

Museum of Pop Culture: 

The Museum of Pop Culture in Seattle features an exhibition devoted to hip hop. Also check out an exhibition centered on a man considered to be one of the greatest guitarists of all time, Jimi Hendrix.

Negro Leagues Baseball Museum: 

America's pastime has deep African American roots. Today, the 

Negro Leagues Baseball Museum 

in Kansas City, Missouri, preserves the history of Black baseball players from the late 1800s to the 1960s.

Gullah/Geechee Cultural Heritage Corridor: 

To learn more about the heritage and history of the area, visit the 

Geechee Kunda Museum

 in Riceboro, Georgia, or book one of the ranger-led tours at 

Cumberland Island National Seashore

 to explore historic sites along the coast.

Harriet Tubman Historical Park: 

Designated as a National Historical Park in 2017, 

Harriet Tubman National Historical Park

 in Auburn, New York, preserves several important sites associated with the Underground Railroad conductor.

African Burial Ground National Monument: 

Located in Lower Manhattan, the 

African Burial Ground National Monument 

memorializes a site used as a burial ground for African slaves in the 1600s and 1700s.

National Civil Rights Museum: 

The museum features the room where King spent his final hours after the assassination but also details the history of slavery and civil rights in the United States.

Birmingham Civil Rights Institute: 

The Birmingham Civil Rights Institute

, is an interpretive museum and research center in Alabama featuring permanent and traveling exhibits that chronicle the history of the American civil rights movement.

The King Center: 

Visitors can pay their respects to Martin Luther King Jr. and his wife Coretta Scott King at the crypt at the King Center in Atlanta.

National Memorial for Peace and Justice: 

The powerful memorial features an installation of more than 800 steel pieces that each represent a county in the US where racial lynching took place.