California Real ID
What is a real ID?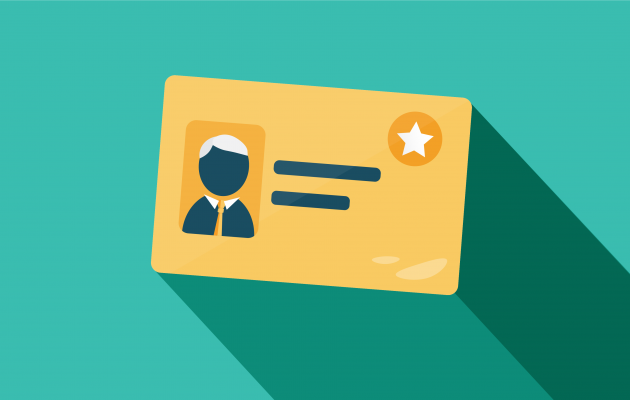 I am a technology expert, with a job that keeps me up on the latest innovations and techniques. And that is exactly what is coming up with the Real California ID project. I want you to know what you need for this important development.
The California Real ID project is the result of the Homeland Security Department's REAL ID Act. This act establishes minimum security standards for license issuance and production. It prohibits federal agencies from accepting, for certain purposes, driver's licenses and identification cards from states not meeting the Act's minimum standards. The purposes covered by the Act are: 1) accessing federal facilities, like federal courthouses and military bases, 2) entering other secured federal locations, nuclear power plants, and, 3) boarding federally regulated commercial aircraft on a domestic flight. This act becomes effective Thursday, October 1, 2020.
Here is a key thing to remember. Both adults 18 years of age or older and children under the age of 18 are required to have a Real ID.
So, if you or your dependent children have no plans to ever visiting a secured US federal Government facility, or most importantly, ever travelling on a federally regulated airliner, you can stop reading right here. For the rest of us, read on. Or if you prefer, click here to see an online video. 
Real ID California
The REAL ID Act is being implemented by all the individual states. For most WPCCU members, that means you need to follow to the California Real ID checklist to get yours. If you live outside of California, search online for your state's process to obtain a federally compliant Real ID.
Real ID California Requirements
Go here to go to the State of California's dedicated website to learn what you need to do to obtain a Real California ID. There are three basic steps noted: 1) fill out an application (available online), 2) collect some required documents and 3) visit a California Department of Motor Vehicles (DMV) office to complete the California Real ID process.
Proof of Identity
To apply for a California Real ID card, you must present one identity document that includes your date of birth and your true full name (first, middle, and last). Any one of the following can be used as your proof of identity. You will need to bring one of the following items with you when you apply for a California Real ID.
Valid, unexpired U.S. passport or passport card

Original or Certified copy of U.S birth certificate (issued by a city, county, or state vital statistics office)

U.S. Certificate of Birth Abroad or Consular Report of Birth Abroad of U.S. Citizen

Unexpired foreign passport with valid U.S. Visa and approved I-94 form

Certified copy of birth certificate from a U.S. Territory

Certificate of Naturalization or Certificate of U.S. Citizenship

Valid, unexpired Permanent Resident Card

Valid, unexpired Employment Authorization Document (EAD) Card (I-766) or valid/expired EAD Card with Notice of Action (I-797 C)

Valid/expired Permanent Resident Card with Notice of Action (I-797 C) or Approval Notice (I-797)

Unexpired foreign passport stamped "Processed for I-551"

Documents reflecting TPS benefit eligibility
Proof of Social Security Number
You must also present one original (not a copy) document that shows your name and full Social Security Number (SSN) (if eligible). If you are ineligible for an SSN, you may still apply for a REAL ID Compliant DL/ID. Make sure your document is up to date and accurate to avoid delay. If you need to correct or update information with the Social Security Administration (SSA), do so several days before you apply for a California Real ID.
Social security card

W-2 form

Social Security Administration (SSA) 1099 form

Non-SSA-1099 form

Pay stub with full SSN
Two Proofs of Residency
To prove that you live in California, you must present two documents that contain your California mailing address. Both documents must show the applicant's first and last name and the same mailing address that is listed on the driver license or identification card application.
If you use a Post Office box address, the document must have both the PO Box and physical (residence) address and one document may only contain the PO Box.
If your name does not appear on any residency documents, you may present a birth certificate, marriage license, or domestic partner registration certificate to trace your relationship to person whose name does appear on the residency documentation. For example, a minor may use a residency documents showing their parent or legal guardian's name, but they must also present a birth certificate proving their relation to the person listed on the residency documents. The name on the residency documents must match the name on the tracing document.
If the residency document reflects a name that differs from the tracing document due to a name change (for example, marriage, divorce, or court order), additional name change documentation will be required as evidence of the name change. For example, a child may use residency documents with the mother's name differing from the birth certificate by also presenting a marriage certificate and/or dissolution of marriage document showing the mother's different last name, which is on the residency documents.
You can use two of the following documents as proof of California residency.
Rental or lease agreement with the signature of the owner/landlord and the tenant/resident

Deed or title to residential real property

Mortgage bill

Home utility bill (including cellular phone)

School documents issued by a public or private primary, secondary, or post-secondary institution, college, or university that includes the applicant's date of birth. If using a foreign school document, it must be sealed by the school and include a photograph of the applicant at the age the record was issued

Medical documents

Employment documents

Insurance documents, including medical, dental, vision, life, home, rental or vehicle

Tax return (either Internal Revenue Service (IRS) or California Franchise Tax Board (FTB)

Change of Address Confirmation by the U.S. Postal Service

Property tax bill or statement

Faith-based document that includes the name and address of organization

Records from any state or national bank, state or federal savings association, trust company, industrial loan company, state or federal credit union, or any institution or entity that has issued a credit card

Voter registration confirmation letter or postcard issued by the California Secretary of State or a local California county elections officer

Proof of payment of resident tuition at a public institution of higher education in California

An original copy of an approved Claim for Homeowners' Property Tax Exemption (BOE-266) form filed with a local California County Assessor

Court documents that list the applicant as a resident of California

Letter attesting that the applicant resides in California from a homeless shelter, shelter for abused women, non-profit entity, faith-based organization, employer or government agency within the United States

A document issued by a U.S. government agency, meaning the entity, office, or authority governing over a country, state, county, city, municipality, district, agency, department, or any other political subdivision of a country or state

California Certificate of Vehicle or Vessel Titles or registration

A DMV No Fee Identification Card Eligibility Verification (DL 933) form, completed and signed
Get Your Real ID at California DMV
OK, by now you have completed a California Real ID application, have proof of your identify, of having a Social Security Number and two proofs of California residency. You don't need an appointment at the California DMV office of your choice, but it is an excellent idea, as we all know how crowded those offices can be. And whatever you do, don't expect to show up at a California DMV office the day before the October 1 deadline and expect to sail through the process.
So, if you want to travel by airliner within the United States or visit any secure federal facility starting October 1, 2020, now is the time to get a California Real ID!