Healthy Dieting Made Affordable
You can eat a healthy diet without making your budget sick.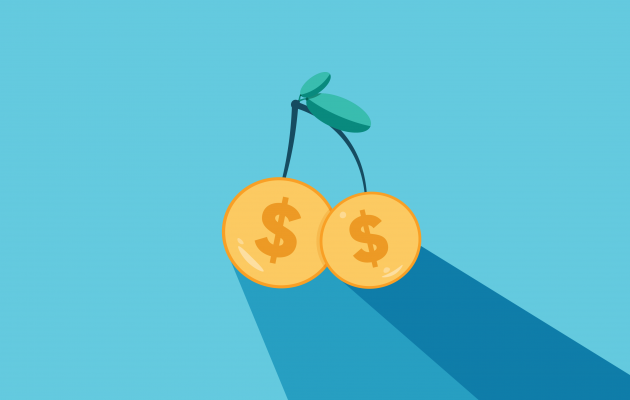 "What are the odds a guy from Germany would be fan of a Vietnamese restaurant in El Monte", I wondered recently, as I enjoyed their wonderful "pho bac" (a noodle soup with tender sliced filet mignon and vegetables) – so good!. But more than just that, I realized I really love the thought eating healthy can be affordable.
But before I begin, let me emphasize the most important point. Always consult with your doctor or medical professional to get both the diet and exercise plan right for you.
Diets and beyond
There are all kinds of ways to eat healthy. The Mediterranean diet, one high in vegetables, fruits, whole grains, beans, nuts, seeds and olive oil, has been shown to be very heart healthy and is a favorite of medical professionals. The keto diet, probably the most popular weight-loss diet today, is the polar opposite in terms of what to eat. Then there are countless vegan options, like the Beyond Meat movement touting the impossible burger. And of course, there are gluten-free diets for those with ailments that make them sensitive to the proteins found in barley, wheat, rye and triticale (a wheat/rye combination).
All the diet options can not only make your head spin, but the anxiety of what to choose and better yet, how to pay for it, can become overwhelming. It doesn't have to be so.
Budgeting basics
The first step in eliminating the diet anxiety is to set a monthly food expense budget and stick to it. What's budgeting, you ask? Ooh, let's get that out of the way first.
You only take home a certain amount of money each month. Your biggest expense is likely the roof over your head and the related utility expenses. That is item #1 on your monthly budget. With your shelter paid for, the next item is food. Why this and not a car payment, which may be more than you currently pay for food? That's simple. The car gets you around and there are cheaper ways to do that. Food keeps you alive and there are no alternatives for that. (Ditto medical care, but that is a story all by itself.)
So, if you are spending more for your car, the gas, insurance and maintenance than what you feed yourself, ask yourself the question: am I eating well or just eating what's cheap?
There is a difference. Since I think you should eat well (read healthy), here's what I recommend.
Meal plans
So, what kind of diet do you want or need to follow? Each diet will have meal plans, which will also have a list of ingredients. Make a list of those ingredients, organize them by category and voila! You have a shopping list. As an example, let's say you want to follow the Mediterranean diet. Click here for more information and a sample 7-day Mediterranean diet meal plan. 
You will see that the Mediterranean diet has high fiber food, fruits and vegetables, along with proteins from lean meats, fish, beans, grains and nuts. Olive oil replaces the cooking oils you may be using now. With your list of ingredients for your meal plans in hand, now you are ready to go shopping.
Shopping right to eat right
Grocery shopping is an acquired skill. And let's face it, the store is purposely arranged and stocked to encourage lots of purchases, most of them impulsive. But here are eight tips that will have you saving money like a pro:
Don't shop while you are hungry.

Stick to your list and avoid impulse purchases.

Shop the perimeter of the store first to stock up on whole (not processed) foods.

Look for sale items.

Buy generic brands.

Buy non-packaged bulk items when possible.

Stock up on canned or frozen vegetables and fruits.

Be selective when purchasing fresh vegetables, fruits and meats.
Cooking is also an acquired skill, one that can have you learning new recipes throughout your life. Once you've picked a diet or meal plans you like or recommended to you by your doctor, shop for a cookbook or simple research for recipes online that follows that diet.
Some other affordable healthy habits
So now you are thinking to yourself: "Arne is talking about home cooking, yet he goes out to eat." To that I say "touché." But when I or you do treat yourself to a meal out, avoid the mass market junk food and favor smaller, ethnic specialty local options. Go online to find highly-rated restaurants.
And here is a quick and cheap exercise alternative to spending a ton of money at a health club. Get yourself some high-quality athletic shoes, shirts and shorts (high visibility options are best for safety). Then get a set of weights designed to be held or worn while walking. Swing your arms back and forth while walking briskly. You'll get both aerobic and resistance training on the cheap.  

Makes me hungry just thinking about it!