June Pride and Juneteenth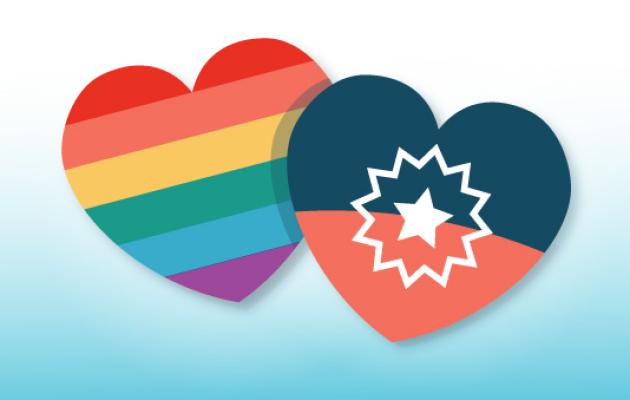 It is part of WPCCU's goal to celebrate diversity, equity, inclusion and belonging (DEIB) in the workplace. This month, we recognize Pride Month and observe Juneteenth as a federal holiday – also known as "Juneteenth Independence Day," "Freedom Day" or "Emancipation Day."  WPCCU recognizes the contributions and influences of both in American history.
Observing Juneteenth
Observed on June 19 each year, Juneteenth was signed legislation in 2021 by President Biden, making it a federal holiday. Over the past few years Juneteenth celebrations across the United States increased in the wake of the nationwide protests that followed the police killings of Black Americans including George Floyd and Breonna Taylor in the summer of 2020.
Juneteenth's original celebrations involved prayer and family gatherings, and later included annual pilgrimages to Galveston by former enslaved people and their families, according to Juneteenth.com. We encourage readers to dive into the important history by visiting https://info.wpccu.org/3oPfNr4.
Pride Month
We're well into June, and the LGBTQI+ community has launched Pride Month with celebrations to spread awareness with fervor and authenticity. The LA Pride Parade and Festival are among the most popular events known, and there are many more celebrations throughout the month. Please join us on our DEIB journey and read on further in this article to learn more about the movement and where it all began.
The Black Cat's Pride History
We are paying homage to a historic-cultural monument The Black Cat. Stonewall is popularly known to have launched the LGBTQI+ revolution. However, before Stonewall, there was the Black Cat.
The Stonewall Inn was raided by police on June 28, 1969 in New York City's West Village where they physically assaulted customers. 
The Black Cat is in Los Angeles, California, in fact right up the street from WPCCU's Sunset Branch Office in the Echo Park Area. This modest Art Deco building was the site of a 1967 police raid. The Black Cat in the 1960s was a gay bar attracting a largely working class clientele. At a New Year's celebration, eight undercover police officers raided the bar. Patrons were beaten and dragged out into the street.
On February 11, 1967, hundreds gathered outside of the bar to peacefully protest police brutality. This event represents the early evolution of the LGBTQI + civil rights movement. The court case related to this incident was the first time in U.S. history that gay men were defended as equal under the U.S. Constitution. The court disagreed. The Black Cat was designated as a Los Angeles Historic-Cultural Monument in 2008.
We invite all readers to join the discussion below, and share any suggestions for our DEIB Committee.