RV Stands for Rambling Vacation
How to avoid COVID-19 for a great vacation.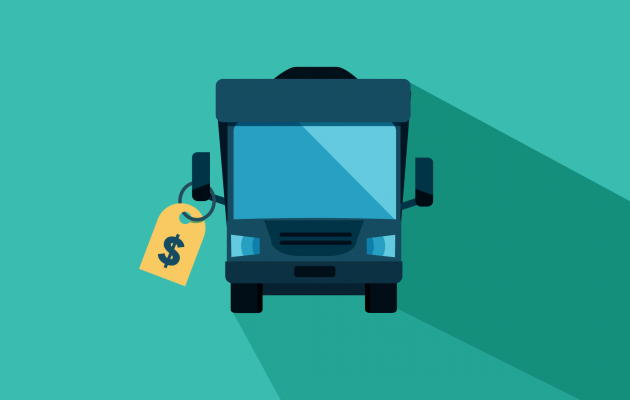 As a devotee of both stoicism and the Israeli form of jujitsu, it should come as no surprise that I take a very practical view of current events. From stoicism, I favor making the best out of anything that happens. And from jujitsu, particularly the rather direct Israeli form called Krav Maga, which teaches heightened situational awareness to avoid a fight, but if one can't, make it a quick.
And let's face it, COVID-19 is an opponent, on many levels. So, how does one quickly make the best of this situation? Go on vacation in a RV!
It's how you flip a bad situation into a great vacation
I get the need for masks and social distancing. But coming from a family of 9, one of my great joys is seeing the ones I love. Up close. No masks. 
That's when recreational vehicles or RVs got my attention. I can get away to beautiful places. My family can be with me. And with a little planning, social distancing is handled, too. Done, done and done.
Really venture with route variation
OK, I'm killing you with the RV puns. But seriously, recreational vehicles provide such immediate freedom and convenience, it's no wonder 10 million US households own one, with an additional 17.2 million looking to buy one, according to industry experts. That means more than one in five households are into the RV life. And the US government indicates that people are spending now about twice what they did in 2012 for recreational goods and vehicles. People want to have fun and RVs come top on that list.
Almost total travel freedom is a big reason why RVs are so popular. You are on your own schedule. No check in or check out times. No looking to find a restaurant or if you have kids that can't wait, a bathroom. Any place you can legally park is your spot to enjoy, for practically as long as you want. Wait out rush hour traffic in comfort and relaxation and drive in the off hours when traffic is light. That's the RV life.
To be clear, an RV is anything that provides living accommodation. Since I'm all about keeping my family happy, I check the boxes for a full kitchen, bathroom and comfy sleeping arrangements. Sleeping on the ground, going eyeball to eyeball with things that creep, ooh, no thanks. Where did you think the word "creepy" came from?
That's why the RV is the hands down winner for outdoor living, in my opinion.
Driving a home
For those that don't want to leave it behind, you can literally drive with all the comforts of home in a modern motorhome. I mean really, they will blow you away with their features and comfort. A really neat feature is the "slide out", which expands the internal living space. You will be surprised about big and comfortable it can make the interior. Basically, the choices go from comfy and practical to OMG.
Besides the engine and transmission and the added luxuries, a key difference between a trailer and a motorhome is typically the addition of an onboard generator, which provides standalone electrical capacity for when you are camped without any form of hookups, otherwise called "dry" camping.
The larger the motorhome, the bigger the onboard tanks holding your water that comes out of the tap or shower, as well as the waste that goes down the drains. The bigger your family, the bigger these tanks are, the better. Trust me on this one.
Sign me up!
There are all types of online resources available to you to get more information. A great way to dip your toe into the RV life is to first rent one. Just remember that in most cases, the rental options are limited, so you won't get the full experience. But it is a quick way to break cabin fever.
With a little bit of online searching, you can find an RV association, new RVs for sale, used RVs for sale and a lot more.
Actually, buying a motorhome is a lot more affordable than you might think. That's because the loan terms tend to be longer, making the payment smaller. At WPCCU, RV loans go as long as 15 years.