The Zen of an Emergency Budget
You will be surprised how far you can stretch your budget.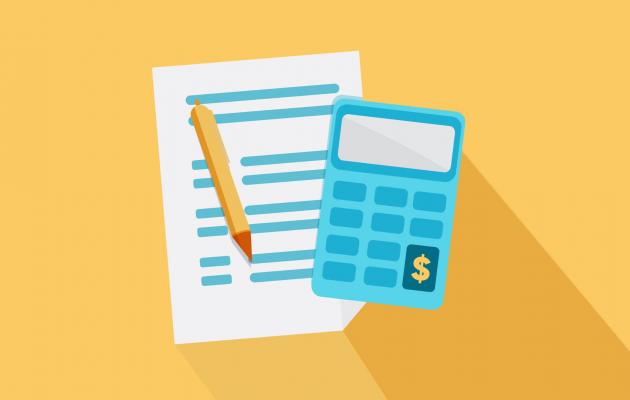 I have been practicing yoga for many years. I love the challenge but also the mindfulness and peace that comes with it. And who doesn't want or need that during an emergency, particularly when it comes to your household budget? Please allow me to share some insights that could come in handy for you or someone you know.
Some life skills to lean on
I have learned many useful life skills in yoga and a few jump out to me as a way to cope with a financial emergency. Let's face it, having the need to establish an emergency fund or budget is a very scary situation. So, consider the following life skills as foundations to make your personal finance situation better and a way to put your mind at ease when you need it most.
Be honest with yourself and others. Be moderate in consumption. Let go of egotistical needs. Be disciplined to make a plan and see it through. And finally, be content with what you have.
Now, let's put that to work to conquer your budget emergency.
Create an emergency fund by starting with the essentials
Ask yourself the question: what do I really need to survive during the financial emergency? If you can cast aside the ego bias of social standing (what will my friends think?), you can eliminate a barrier to your success. This isn't about them, it's about you. So, make a list of all the things you spend money on. And let's start with the essentials that you absolutely must have for survival: food, shelter and health.
Social relief programs are there for a reason
Things are different in an emergency. If you are lucky you are living paycheck-to-paycheck but still have an income. When you no longer have an income, services you would never normally consider you can find yourself needing. So, be honest with yourself that, if you are truly in a financial emergency, now is the right time to use social programs for aid. Unemployment benefits and during the COVID-19 pandemic, additional social monetary assistance programs can be a much-needed source of income. Click here for the USA.gov website list of government financial assistance programs, which include:
Unemployment benefits

Welfare or Temporary Assistance for Needy Families (TANF)

Benefits and financial assistance from the government

Food stamps (SNAP Benefits)

Medicaid and Children's Health Insurance Program (CHIP)
The California Department of Social Services (CDSS) has a wide range of social assistance programs to help you in emergencies. These include a cash assistance program for families (CalWorks) and a program that enhances your food budget and nutrition (CalFresh Food). Click here for the CDSS main website page to see what is available and how to receive the help. Click here for the Los Angeles Regional Food Bank website.
With these social assistance programs on your side, utilize some smart shopping tips to stretch what you do spend on money saving food.
Don't panic purchase as that just limits what you can spend on essentials.

Don't buy more perishable items than you consume before they spoil.

Buy

generic brands

of non-perishable foods and non foods.

Buy fresh fruits and vegetables in bulk, not already cut or sliced.

Buy lower cost meats and fish.
And here is a tip a friend told me that can really help saving money on food. Buy a vacuum sealing food saver to freeze and save perishable foods. Shop around and I think you'll agree it was the best $100 (or so) you spent in an emergency.
Prioritize the rest of your expenses
OK, you have the basics of food, shelter and health care covered. Now is when the life skill of moderation comes handy. This is not total deprivation, just moderate, sensible prioritization of things that make life easier during the emergency. Things to consider include:
Creating your own exercise program and closing your gym membership (or looking for a lower cost alternative, like the YMCA)

Stretch out the interval between trips to the salon or barber

Cut back on services that you can do yourself

Drop all the video subscriptions you have, except for the one you use most

Minimize the use of your car by using a

bike and/or walking
Find contentment in your actions
The old saying 'turning lemons into lemonade' didn't come from yoga, but it does express the idea of contentment. It is all too easy to beat yourself up emotionally when you are in a stressful, emergency situation. Please, don't. By being thoughtful, proactive and resourceful, you can overcome the current emergency and come out the other end stronger and better. Just like I feel after every yoga class.