Asian Pacific American Heritage Month 2021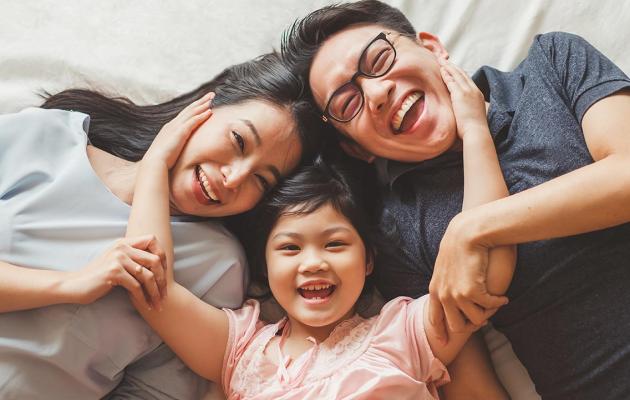 May is a special month
Throughout history, people of Asian and Pacific Islander descent have helped shape American history. In 1990, President George H.W. Bush officially designated the month of May as Asian Pacific American Heritage Month (APAHM).
May was chosen for two particularly significant events. On May 7, 1843, the first Japanese immigrant – a 14-year-old fisherman by the name of Manjiro – arrived in the United States. According to the History Channel, the boy and his crew were caught in a storm with their ship washing ashore on a deserted island 300 miles away from their Japanese village. Rescued five months later by an American whaling ship, Manjiro was adopted by American Captain William Whitfield.
The second event on May 10, 1869, marked the completion of the transcontinental railroad, where the Union Pacific and Central Pacific railroads met. This made train travel possible from New York to San Francisco, helping lead to California's rapid growth. It was estimated that the railroad workforce was made up of 15,000 to 20,000 Chinese immigrants. Despite their contributions to this historic project, their history has been often marginalized.
Celebrating APAHM and diversity
In this particularly challenging year, celebrating our differences encourages unity and discourages racism. APAHM isn't just for Asian Americans and Pacific Islanders, it's a celebration for all Americans. We are individuals. Each of us are unique and it's important to recognize our diverse cultures, backgrounds, and traditions. We all have something to learn from each other to create a place of inclusion and belonging.
At WPCCU, we proudly celebrate and recognize the Asian and Pacific Islander community. From our sponsorships, like the annual Lotus Festival in Echo Park, to our tailored products and services, we continue to raise awareness to promote diversity, equity, and inclusion in our workplace. For over 85 years, WPCCU has been trusted with strong engagement and loyalty from our stakeholders and community. We are a purpose-driven organization paving the path to attract the best minds and talent so that we can make effective decisions toward diversity, equity, and inclusion.
Recognize and celebrate history
Join WPCCU in recognizing the talents, cultures and the contributions of the Asian American and Pacific Islander community. We've collected some fun events for your consideration throughout the month.
Every Thursday in May at 3PM – Virtual Hatha Yoga sponsored by AARP. RSVP now

Now open daily – Tour San Diego's Japanese Friendship Garden in Balboa Park. Plan your visit

Open weekends (Friday-Sunday) – Visit the Japanese American National Museum in downtown Los Angeles. Current exhibit: Under a Mushroom Cloud, commemorating the 75th anniversary of the Hiroshima and Nagasaki atomic bombings. Reserve your free tickets now

Open weekdays – Visit the Korean Cultural Center in the mid-Wilshire area of Los Angeles. Free admission. Click for details

May 7

– Virtual Southern California Edison Event: Annual Asian American Pacific Islander Heritage Month Celebration. Register now

May 20

– Virtual Yelp Event: Tea with Steep. Learn about the art of tea. Click for details

May 21

– Fireside Chat with Albert Cheng, COO, Amazon Studios. Representation, Culture, & Storytelling: Making Space for New Voices in Entertainment. RSVP now

May 22

– Community Day of Service to clean our neighborhoods 

(Chinatown, Little Tokyo, Koreatown, Historic Filipinotown, Thai Town, and Little Bangledesh). 

Volunteer now

May 27

– Virtual screening of 2021 Academy Award nominee for Best Picture "Minari" –

story about a Korean American family on an Arkansas farm. 

RSVP now

May 29

– Visit the reo

pening of the USC Pacific Asia Museum in Pasadena. Plan your visit