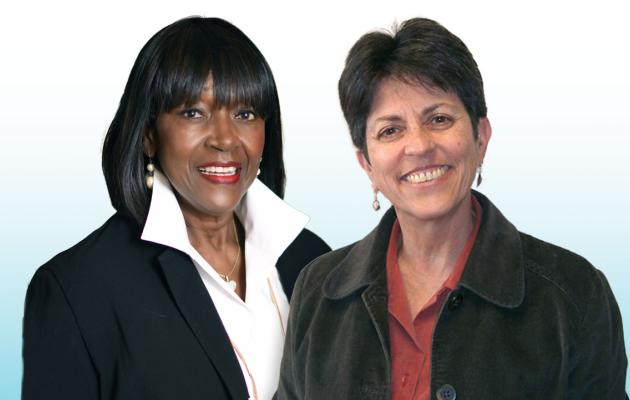 WPCCU is very proud of the fact that women are in the majority on our Board of Directors. When you consider that women lead only 8.1% of Fortune 500 companies, it is quite impressive that women make up 57% of our board. We sat down on International Woman's Day with two women of our Board, Nora Yusa, Chair of the Board and past Chair, Venest Henry-Evans, to get their perspective on how it was to be a woman in the work place over the last several decades. Both ladies encountered different forms of adversity during their life/work journey. Both ladies, by anyone's measure, are highly successful. And, both ladies wanted to share their experiences so that the women trying to find their voice could benefit.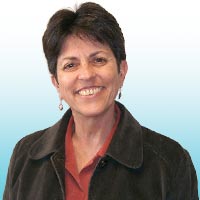 Nora Yusa was born in Argentina and emigrated with her family at the age of 9. While Nora feels that coming to California at that age was definitely beneficial to her, she had to overcome the fact that she was and is profoundly deaf. Her parents always reminded Nora never to let her hearing loss define her. When she entered the banking industry in the 70's, she did however, encounter discrimination not only because of her disability, but because she was a woman. During the course of interviewing for jobs, she was asked countless times when she would have kids, was she pregnant and various other demeaning questions that would never be asked of a man. Sadly, these questions were perfectly legal at that time. Interestingly, Nora also found over the years that many of the men she worked with were condescending to her because of her height (a short 5').
Along the way, Nora found the most support from two of her managers—one woman and one man. Each of them taught her to be undaunted by her hearing issues and to overcome her shyness which, in part, was caused by her hearing difficulties. Throughout her career she was valued for her speaking ability and in particular how well she trained others. If you were meeting Nora for the first time, you would never know she had any hearing problems at all.
All of these experiences never deterred her from rising in the financial services industry, which until very recently was dominated by men, and in particular, white men. Nora found her way to WPCCU and served in several roles including Vice President of Compliance. Once she retired she was asked to serve the credit union, by joining the Board of Directors.
Nora's advice to women is, "Find mentors to help you on your journey and don't let anyone make you think that you are less than you are."
Nora has a Master's Degree in Business Administration from Cal State Dominquez Hills. When asked if she could have a "do-over" giving her the ability to change anything about her past, she said that she would have gotten her degree when she was a lot younger. She also said that she would have gone into teaching, and, she would have been 5'7". The most interesting thing during this portion of the discussion is that she NEVER said that if she could change anything, she would have changed her hearing difficulties. Proof positive that she continues to never have her lack of hearing define her.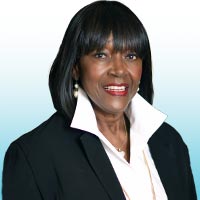 Venest Henry-Evans was born in Mobile, Alabama. She is Black. As you probably have guessed, Venest experienced first-hand what it was like to grow up in a segregated society. She went to black schools, utilized black facilities and had to even drink from black water fountains. Her parents recognized early how much segregation affected her. They encouraged Venest to broaden her horizons and move to Los Angeles in order to have a better life and to continue her education. So, right after graduating from High School she left Mobile bound for LA with only the promise of assistance from distant relatives.
Los Angeles was different in some ways, and not in others. Unfortunately, prejudice knows no geographic boundaries. As she tells it, the discrimination was still there—just a bit more subtle. Her first task was to enroll in college and to find a job so she could help to support herself. She successfully secured a clerk-typist position with the Los Angeles Department of Water and Power.
Venest credits her rise in the Department to various mentors (men and women) she had along the way. She worked in various Departments, including the General Manager's office, Water System, Power System and Information System and finally Real Estate. She also acquired a Real Estate Sales License. As Venest worked her way up the ladder, she was fortunate to meet a gentleman by the name of Lee Moussafir, Chief Real Estate Officer.  She became more assertive (she was painfully shy), and was encouraged to do volunteer work with the credit union. She listened to him and as is her way, she worked herself up the volunteer ladder starting as a credit committee alternate and ultimately going all the way to becoming the first Women Chair of the Board. While there were people who helped Venest, there were others who did not. Venest handled her detractors with a firm but fair hand, and in a way that made them respect her more.
Venest's advice to women-you must be assertive and stand up for yourself. And if you want something don't give up. The only failure is if you stop trying.
Venest also values education. She obtained both her degrees while working at DWP. This included her Bachelors in Business from the University of Redlands and her Master's in Public Administration from University Of Southern California. After retiring from DWP in the Real Estate Section she obtain her Real Estate Broker's license and started her own company along with her husband providing Real Estate Sales and Property Management.
When asked what she would love to "do-over" in her life, she stated that she would have gotten her real estate license much earlier than she did. Other than that—she wouldn't change a thing.
Writers Note: I have known both of these ladies for well over two decades. They truly are forces of nature, and have been mentors of mine. We hope you enjoyed their stories.