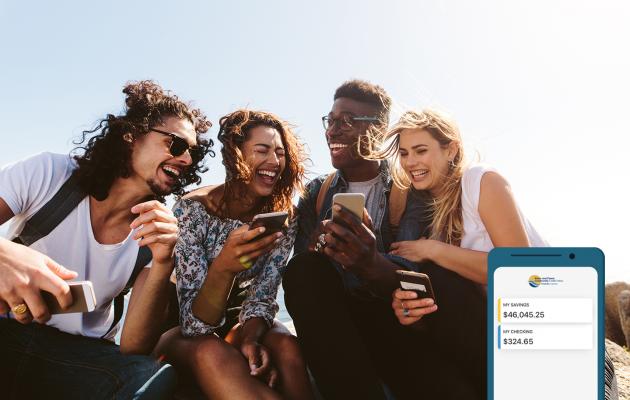 Accounts at a glance
No time to log in?  Set up Mobile Banking Snapshot and have all your accounts at your fingertips.  
Snapshot gives you a quick look at your accounts without having to log in.
Open your Mobile Banking app
Click on the navigation menu in the top left corner
Select "Settings" then scroll down select "Snapshot"
Slide the on/off button next to each of your WPCCU accounts for Snapshot
Close and re-open your app – your Snapshot should now be active
Your account Snapshot should now appear when you open your mobile app.
Because Snapshot doesn't require a login, you only use Snapshot on a password protected device.